Using video to engage with your current and potential new clients can be extremely effective due to the engagement and interactive experience it gives your audience. According to Diode Digital, they found that online video is 600% more effective marketing than print! So it's safe to say that if you're not adding video to your marketing playbook, you should be.
Below you will find actionable ideas to incorporate video into your social media and marketing playbook!
1. Introduce Yourself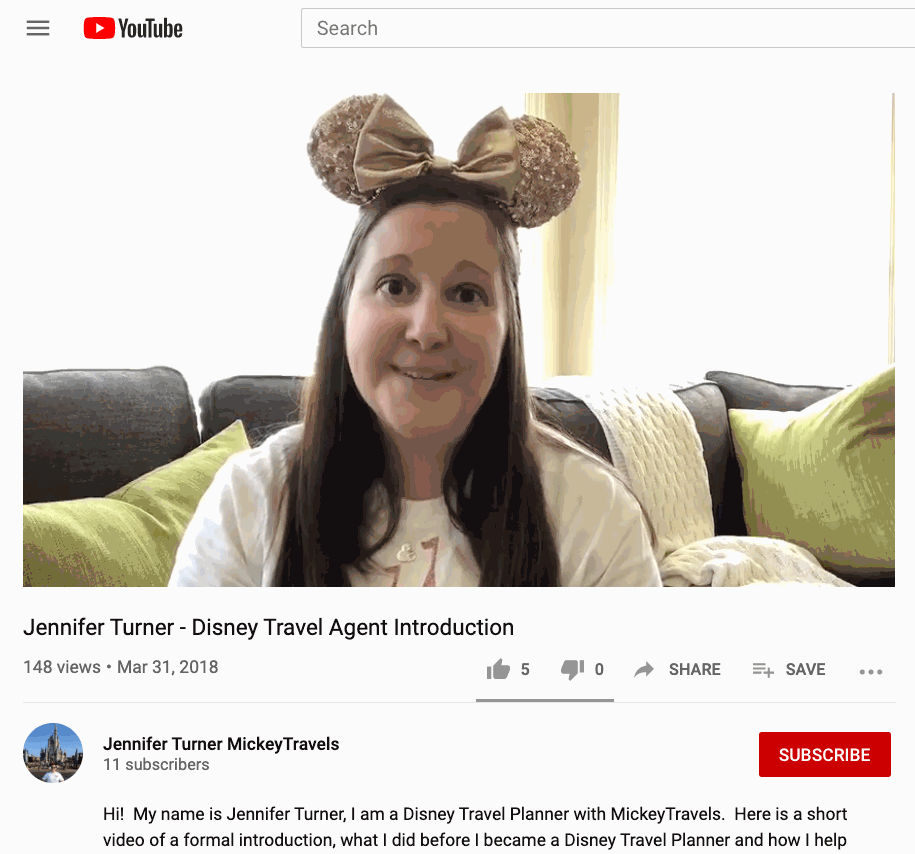 Create a simple and upbeat video introducing yourself to your audience. You can post this on your social media channels and website. You can tell how you got started as a travel agent, your favorite travel destinations, and anything else that you would like to share about yourself.
Pro Tip: Be sure to share this video or create a new one every once in awhile to welcome new followers to your social media and website.
2. Host a Virtual Meeting with Clients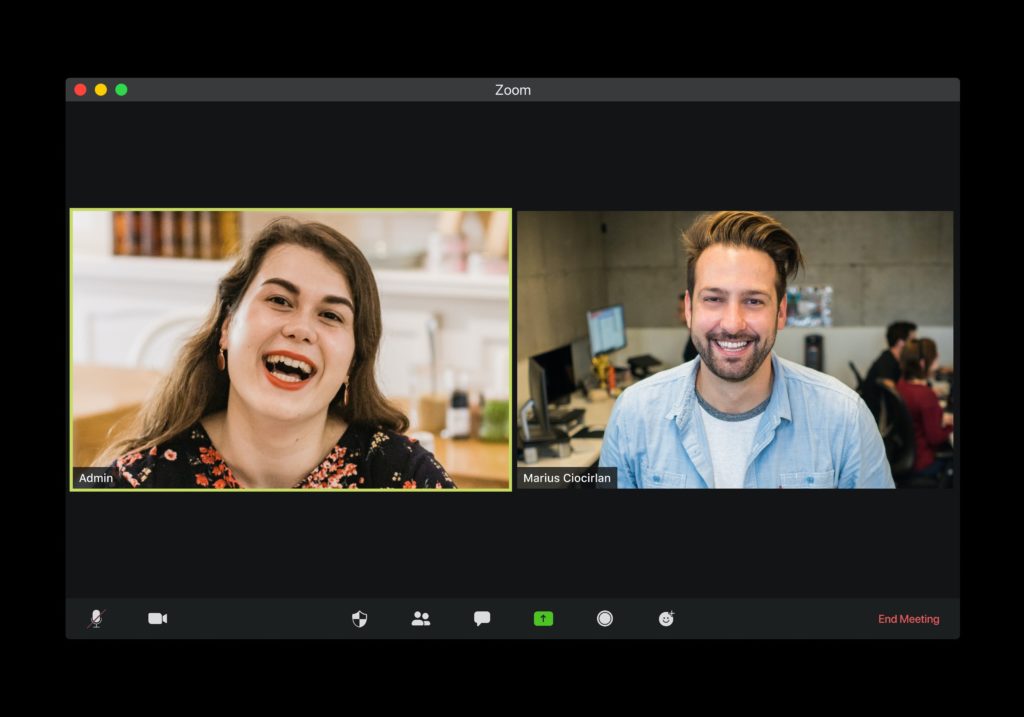 This is a fun and great way to engage with your clients, especially for those planning a group trip together. Make it easy and host a get-together online to walk through planning and trip details. If your client isn't in the planning process yet, ask about future plans that you can research for them!
3. Share Destination Inspiration from a DMO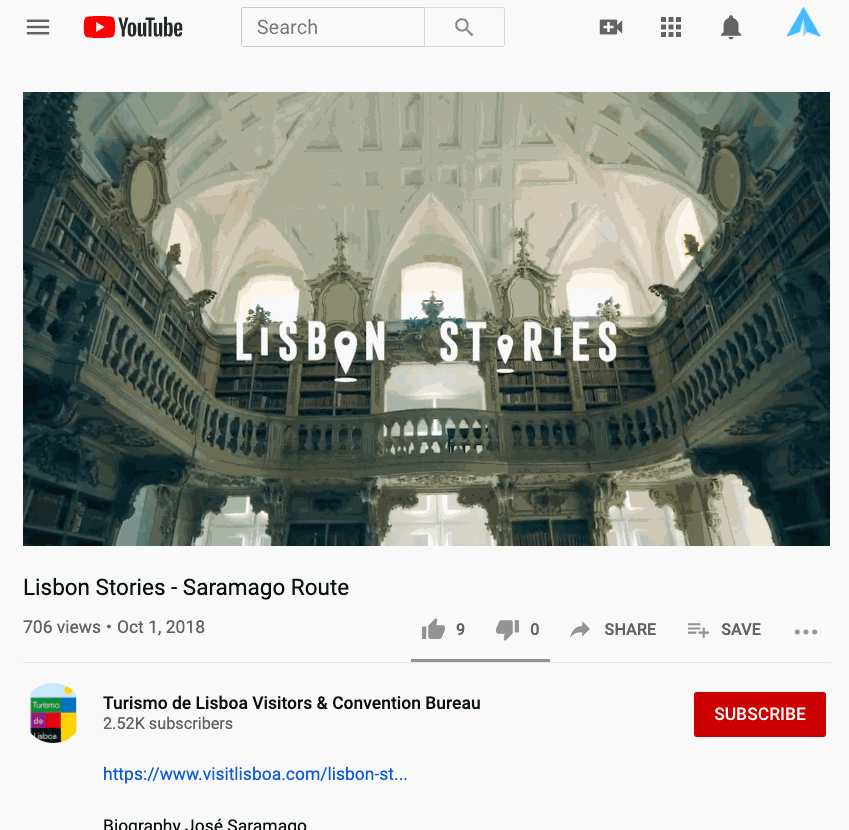 Share a video from a Destination Marketing Organization or tourism organization to post on your social media. You can also add it to any marketing material or itineraries/proposals that you are creating for clients too! This is a fun and interactive way to show the beauty of the destination they might be traveling to.
Pro Tip: Follow and subscribe to your supplier's and official DMO channels to see new videos when they are released.
4. Embed a Video to Your Client's Proposal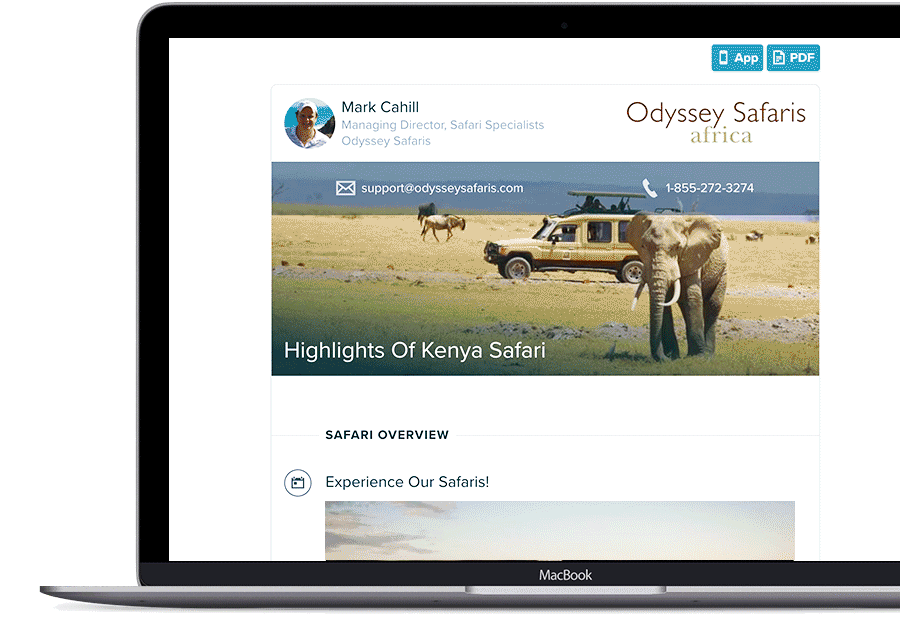 Similar to above, sharing a destination video is a quick and easy way to bring any proposal or itinerary to life! You can embed a video of the destination, tour, hotel, you name it!
Pro Tip: Need help embedding a video to your Travefy trip? See FAQ on how to do this here.
5. Host Virtual Happy Hour with Clients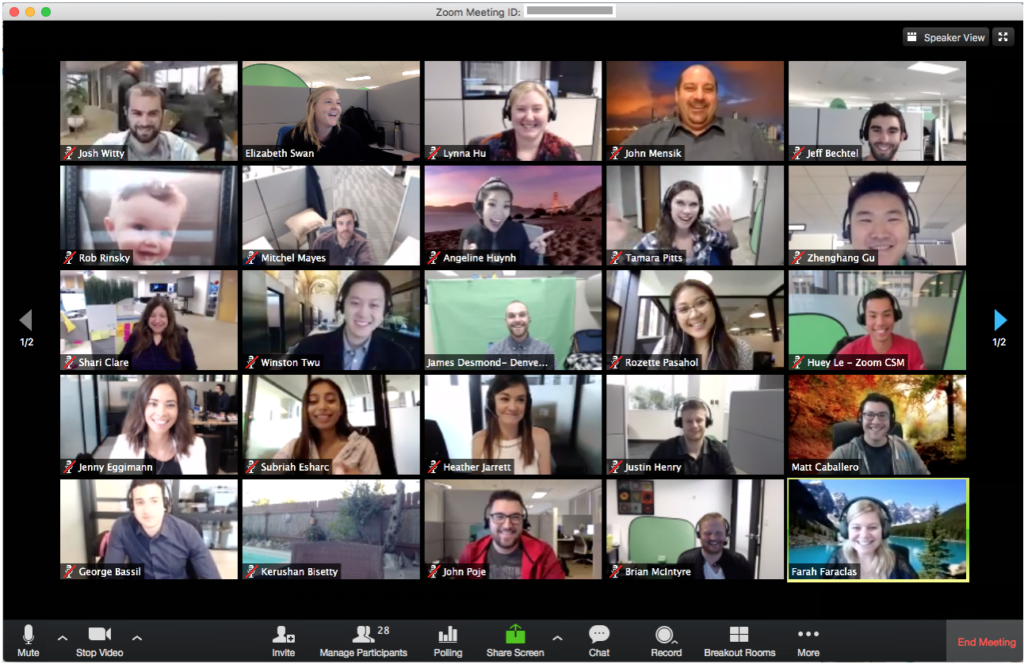 Excited to share the details you have been working on for your client's upcoming trip? Grab a cocktail or coffee and virtually discuss and answer and questions that your client might have. This is so fun and relaxing since you can "meet" anywhere!
You can also open it up to a larger audience of current and potential new clients by inviting a supplier to join or keep it fun and low-key by hosting a game virtually!
6. Create a Travel Vlog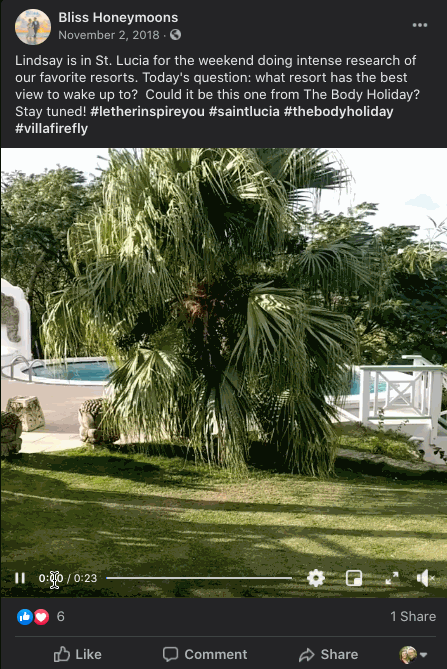 Are you planning on attending an upcoming FAM trip or scouting out new properties/locations for your clients? If so, this is a great time to make quick and simple videos of a hotel tour or an experience that you have at a destination. It doesn't have to be a fancy film production but just a quick video to make the content feel more interactive. Below are a couple of ideas of what to share:
Give a hotel room tour.
Show the delicacies and foods you are trying at a resort's restaurant.
Record part of a tour you go on.
Even better, you can also piece together multiple clips from an all-day adventure! (View our favorite software tools to use at the end of the article for this!)
You can also start small and simple with a quick video highlighting the experiences you can offer to your clients.
7. Share Travel Tips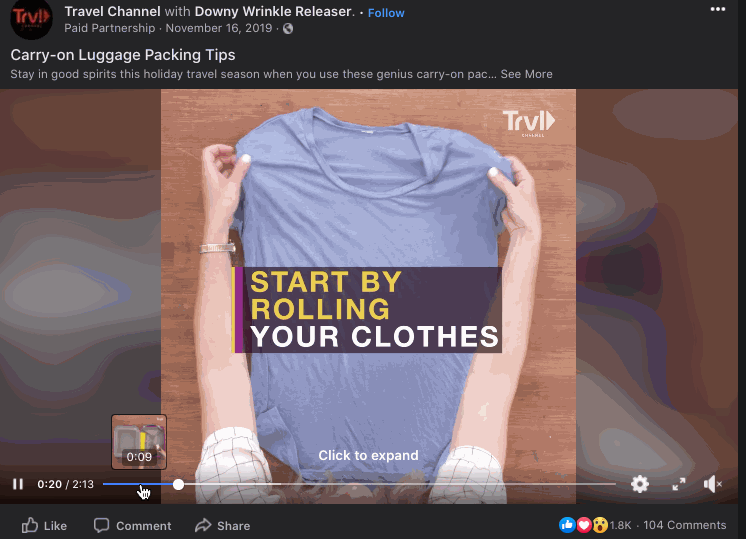 Is there a unique way that you like to pack to help save room in your suitcase? Record that on your mobile device and share it to social media. You can also share a tip focused on a destination, for example, maybe there is a hidden speakeasy in NYC that you recommend anyone visiting to check out. Get creative with it and consider making it a weekly or month post for #TravelTipTuesday (or Thursday!).
Another idea is to host a live event to trade tips and travel "secrets" with your travel community!
8. Close More Sales with Video Greetings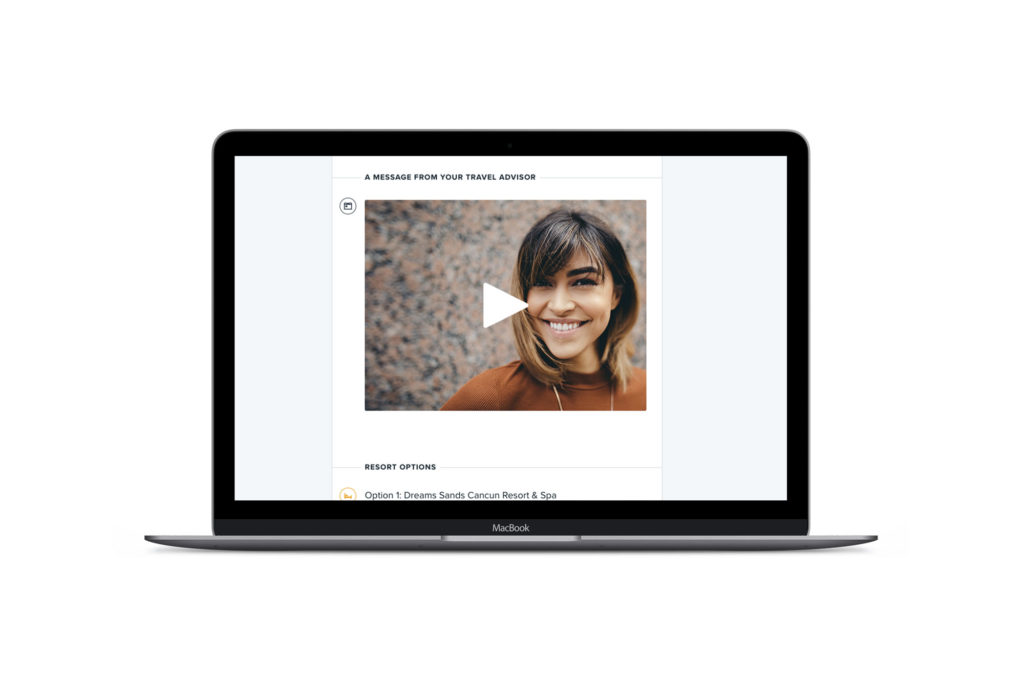 Sending a quote to a client? Record a quick 1-2 minute greeting thanking the client for the opportunity and highlighting what you think they'll love in the quote or proposal. Embed it or link to it from your quote as well!
9. Record a Q&A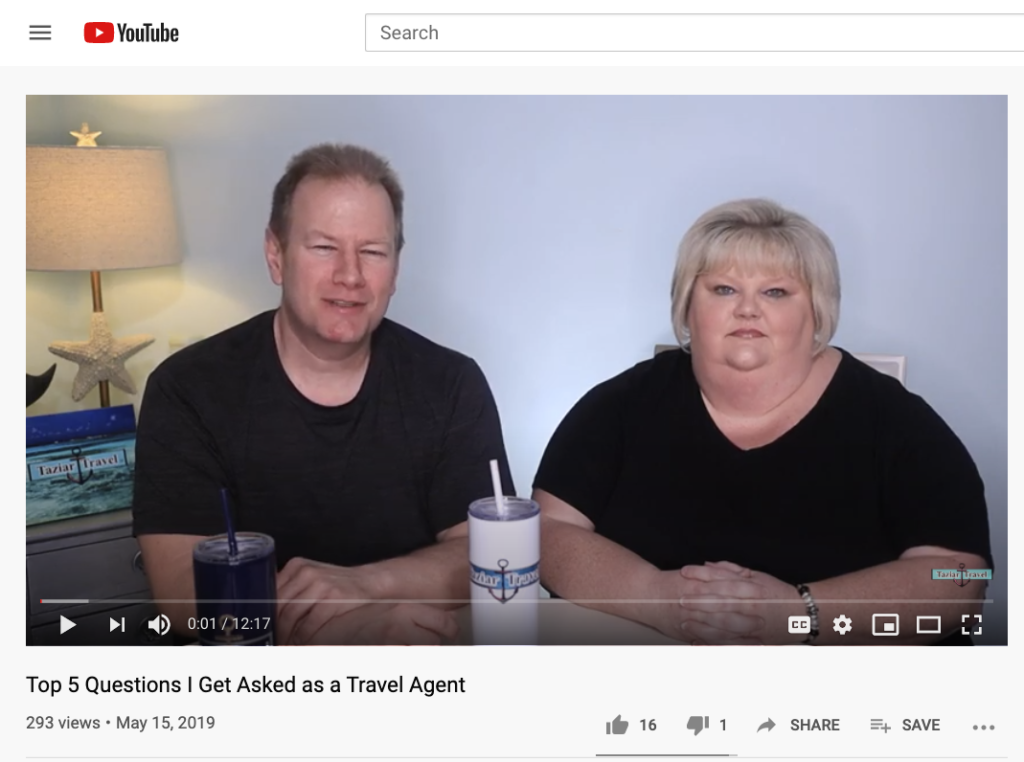 You're the expert, so don't be afraid to ask your audience on social media for their travel questions. Once you have questions ready, create a video answering each one. You can even split this up into multiple videos with different topics and themes.
10. Bring Testimonials or Reviews to Life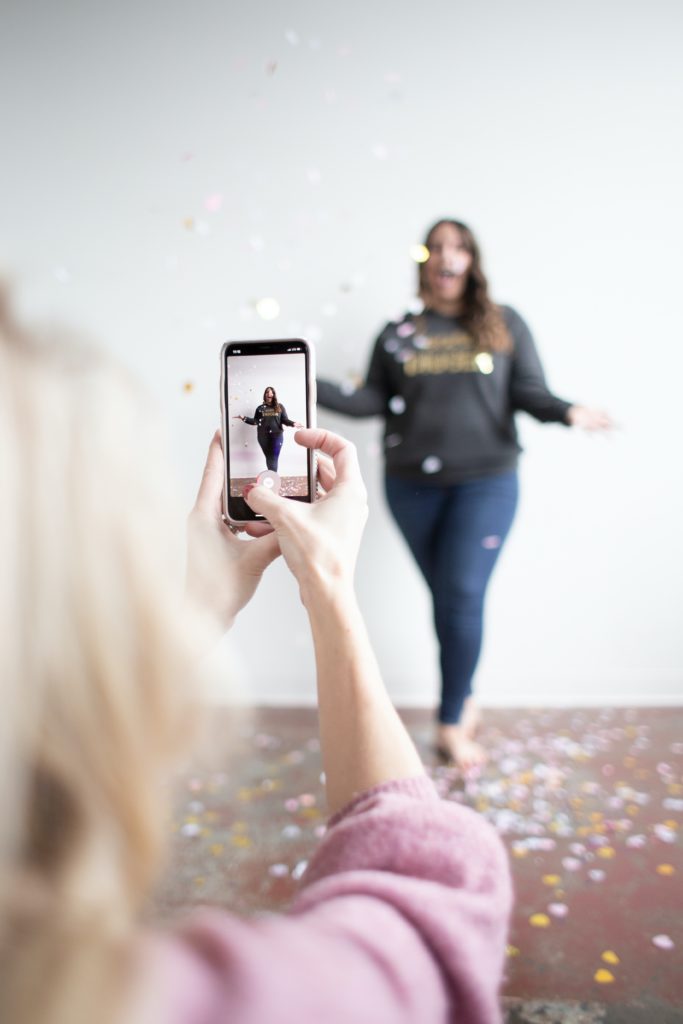 If a client shared a raving review and they are comfortable sharing their experience, ask if they can record a quick review or record it on your end using a tool like Zoom. You can also add photos and videos they might have as well in the video with a video editor or sharing your screen within Zoom.
Pro Tip: Create a playlist or tab on your website of your video reviews.
11. Film a "How To" or a Demo Video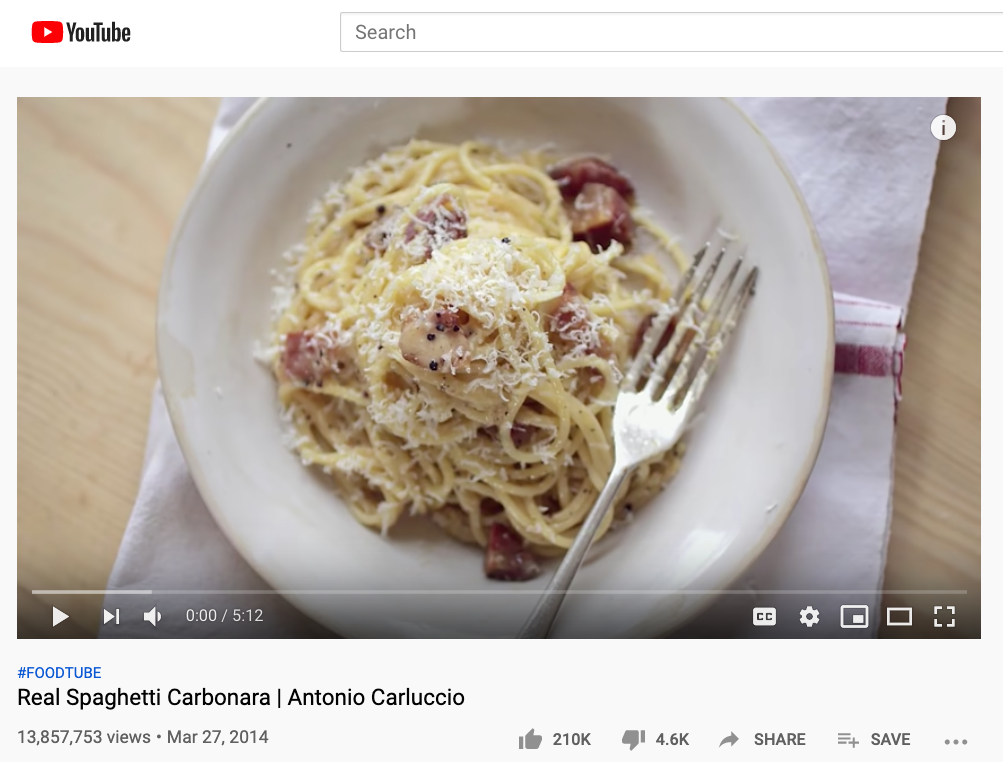 Is there a recipe you learned in Italy you are excited to share? You can create a video walking through the steps and teaching a new cultural experience along the way. Take it a step further and reach out to the supplier for help. They could participate in the video and share more information about a destination they specialize in.
12. Go Live!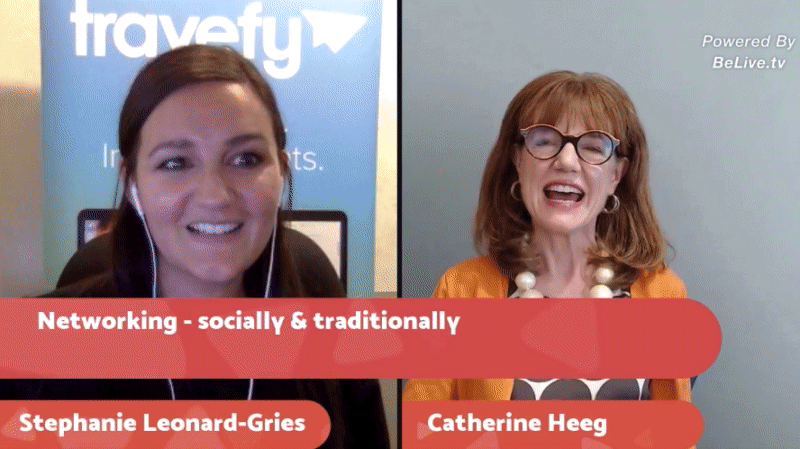 With Facebook and Instagram Live, it's easier than ever to turn on your camera and have a one-on-one experience with your audience. You can choose to focus on a topic such as a certain destination or travel tips. You can also incorporate a Q&A and answer questions that your audience may have.
13. Highlight Suppliers and Experiences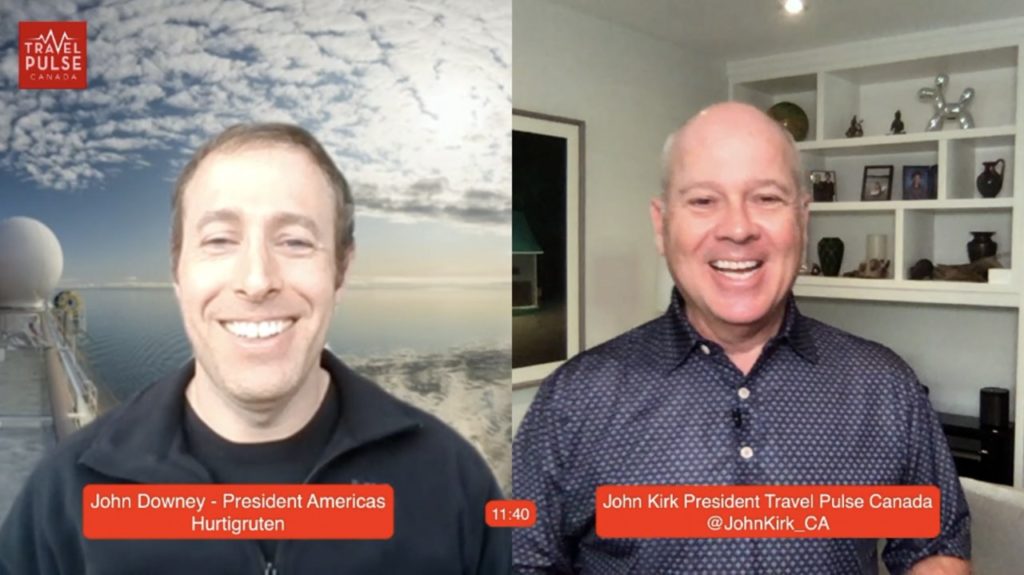 Share videos from your supplier and the bespoke experiences they offer to entice clients. Find your suppliers official YouTube pages and subscribe to them so you can stay in the loop on their latest content and videos.
14. Use Apps to Spice Things Up!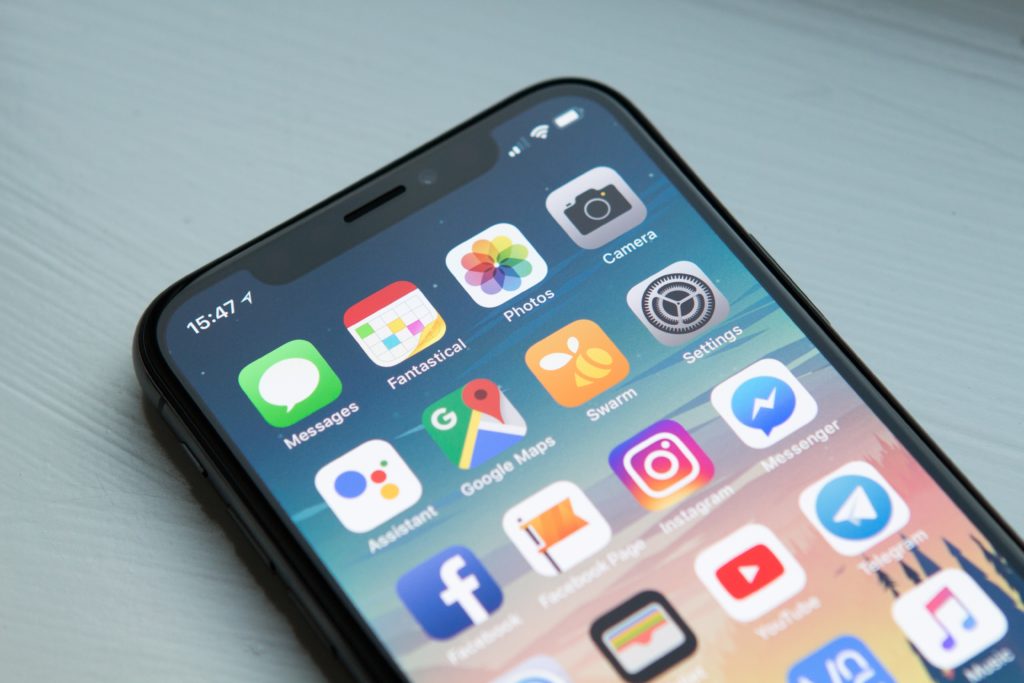 You can spice up your video and add an extra layer of polish with editing/animation apps. There are tons of free and very low-priced apps out there you can use. Here's a quick list of some apps that are worth checking out:
Pro Tip: Find or create templates to reuse for quicker video creating in the future!
---