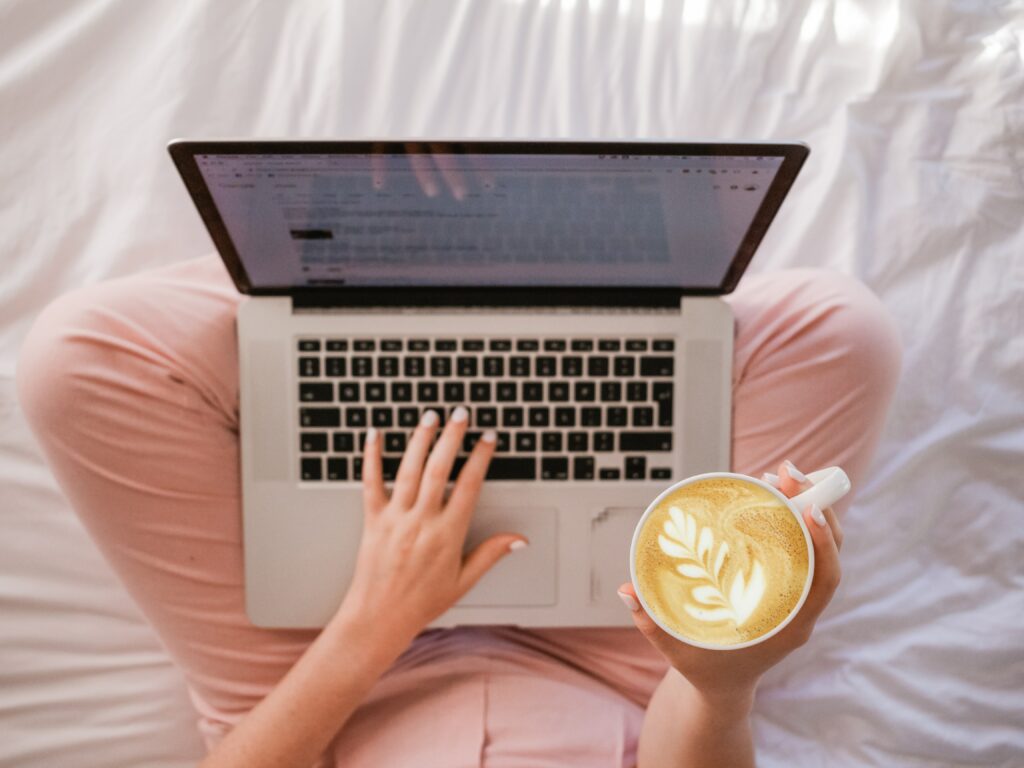 What should I write about? You might be surprised that there's a whole treasure trove of information you can provide to your audience and improve your SEO at the same time!
Here are some ideas to write and share about:
1. Destination Highlight
Choose a place to highlight! Add your favorite restaurants, hotels, things to do, etc.
2. Supplier Feature
Spotlight a supplier that you work with.
3. Personal Travel Stories
A great way to share that you're a travel expert is to share your own travel stories!
4. Travel Updates
Share any news or updates happening in the travel industry.
5. Client Reviews
Ask your clients for reviews and if they're willing to share any photos from their trip with you to share.
6. Tour or Cruise Highlight
Share a sampling of a travel experience like a tour or cruise.
7. Packing Lists
Create a packing list for a specific kind of trip like a trip to Italy in the Summer, a family road trip, etc.
8. Sample Itineraries
You don't have to give away everything, but highlight what a day or two might look like in a specific destination.
Pro Tip: Use Travefy to create a trip and share the URL in the blog for the full itinerary!
9. Travel Tips
Create a list of travel tips for a destination, planning a family trip to Disney, a specific resort, traveling on a long flight, etc.
10. "Best of" Travel Lists
Create a list of your favorite things! This could cover your favorite travel accessories, carry-on must-haves, a destination, you name it!
11. Best Places to Take Pictures for Social Media
Create a list of best photo opportunities around the globe or keep it to a certain destination or city.
12. Fun Ways to Prepare for a Trip
Create a list of fun things to do before a trip! Maybe for a trip to France, you could share movies to watch, books to read, and recipes or drinks to try!
13. How to Register or Renew a Passport
A lot of travelers might search online for these types of questions so have an article with information ready for them!
14. Create a Travel Playlist
This is a fun one! Create a playlist for different types of trips, experiences, and destinations. Walking the streets of Italy? On a family road trip? Make a playlist for that!
15. "What to Know Before You Go"
What should someone know before traveling to a certain destination or before going on a travel experience or tour?
16. Creating a Step-by-Step guide
Create a guide on the planning process of working with you.
17. Packing Tips
Share tips for packing for a specific destination in a season or packing for little kids and family.
18. Food or Drink Recipe Inspired by a Destination
Have a recipe you learned while traveling? Break it down with ingredients, steps, and photos! Bonus points for fun stories or memories!
19. Travel Insurance
So many travelers don't know why they should have travel insurance so break it down for them in a simple article. You can create a list of 5-10 reasons why they should have insurance.
20. Tips on Traveling with Kids
Create a general tips list or write it for a place or destination like a resort, theme park, or abroad.
21. Your Favorite Travel Memory
It may be hard to choose just one so feel free to create many articles of travel memories! 🙂
22. Highlight of a Hotel or Resort
Feature a hotel or resort and share photos, information, and what makes it special or unique.
23. "Hidden Gems" of a City
Ready to spill some of your secrets? Share some of the best places you've found in a city or list out the places many people don't know about that are really great.
24. Perks of Working with a Travel Advisor
Share why working with you will help make their trip planning easier and give them access to the knowledge they can't find elsewhere!
25. Self-Care Tips When Traveling
List some of your favorite ways to relax, unwind, and stay sane while traveling.
Bonus:
Don't forget about SEO! Also known as "search engine optimization", this is how someone will find your page or article based off their internet search. Be sure to keep track of keywords that you want to use in blog article. Start by creating a list of key words you want to be known by and incorporate those in your blog posts (i.e. luxury, river cruising, specialized in Florida, etc).