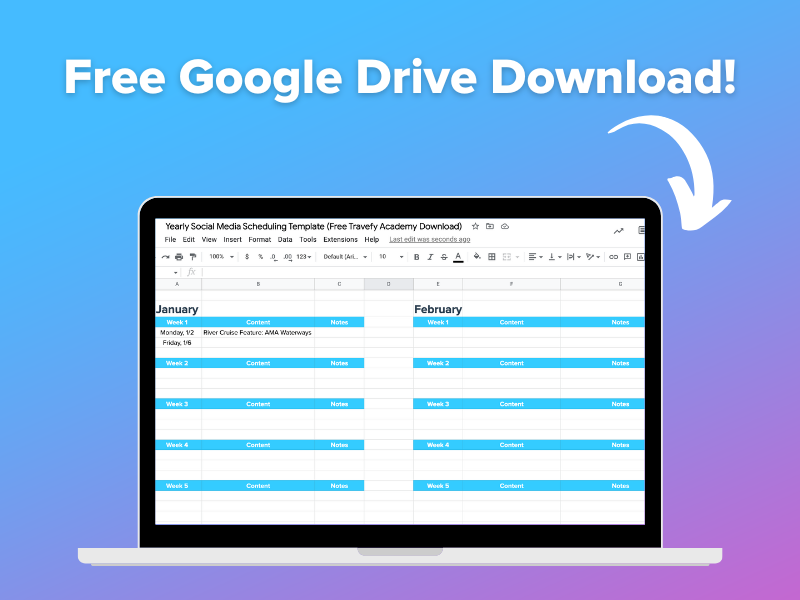 Ready to simplify your social media game plan for the year? Download our free social media guide that you can use on Google Drive or export to Excel.
How to Download:
Go to the link below (or click here) and Google Drive file will open.
If you have a Google account, be sure to be signed in. If you don't have a Google account and would like to export for Excel, click File > Download and choose your file type.
If you do have a Google account and are signed in. Click File > Make a Copy
Save your file to your Google Drive and enjoy planning!