Finding creative and fun ways to stay engaged with clients is key to creating loyal, repeat clients for years to come. On this episode of The Lounge we chat with Brandon Foster of Magic Lamp Vacations on ways he stays in touch with his clients and how he sees the industry starting to emerge post COVID-19.
Recorded: May 6, 2020
---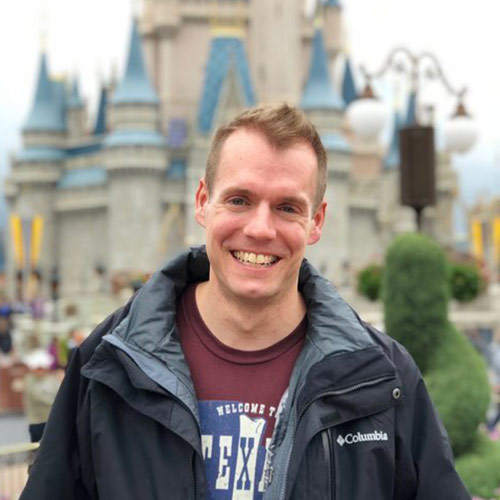 Brandon Foster
Magic Lamp Vacations
Brandon is what Disney calls an 'insatiable kidult' — a grown-up who never quite grew-up. He still remembers his very first trip to Disney World where he had to chase down the White Rabbit for a picture (because he was running 'quite-late') and the Queen of Hearts motioned 'off with his head' during the Main Street Electrical Parade. (He's still a little scared of the Queen of Hearts for this reason.)
He's been planning Disney World®, Disneyland®, and Disney Cruise Line® trips for family members and friends for a long time, realized over time how much he loved doing it, and decided found his own travel agency — Magic Lamp Vacations™.
He wants to make sure your family — wether it's just you and your 'bae' or three generations — gets the most magic out of your Disney vacation.