In this episode, we chat with Lisa Fey who is a global speaker, author, and travel advisor who has done it all from working in corporate at Coca-Cola to studying improv! Lisa understands the importance of communication and how that can help to build stronger relationships with your clients and build a reputable business. She shares some of her tips to improve your communication and storytelling skills.
---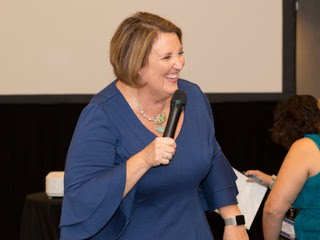 Lisa Fey
Global Speaker, Author, and Travel Advisor
What happens when you combine a career in corporate America, an MBA from a top business school and improv comedy? Then add in a passion to learn and teach?
You get a smart and experienced storyteller and author that shares her unique perspective in a way that can make you laugh as you learn.
Lisa Fey went from College to Coca-Cola, where she led all types of teams and was famous for catching people doing something right and rewarding them.
From brain aneurysm survivor to an Emory MBA – From corporate life to creator of positive change in both people and business – From promising college coed to positions on Boards at Emory University and UNC Chapel Hill. And from small town girl to a world traveler of 76 countries and counting!
 Lisa, like cream, rises to the top in everything she does. And about that improv comedy…She uses improv to improve as a speaker, consultant and leader.
Visit Lisa Fey's Website: https://lisafey.com