While at Cruise360 in Hollywood, FL we were able to catch up with industry veteran Randy Goodrich, Travel Advisor and Co-Owner of Passport Online Inc. We talked about his career journey in the travel industry and how he helped to create a technology company in the late '90s. 
We also chatted about the recent challenges the pandemic has created for travel advisors and hopes for the future of travel.
---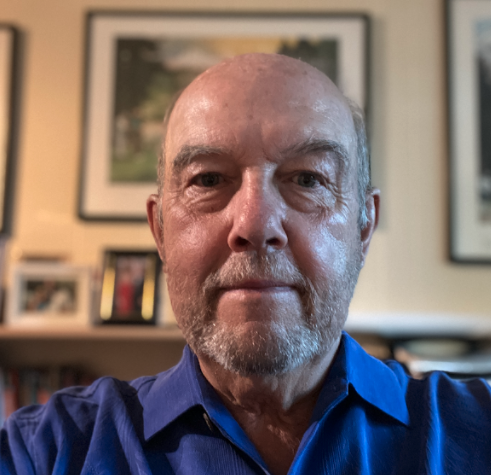 Randy Goodrich
Travel Advisor and Co-Founder of Passport Online Inc.
Randy Goodrich started in the travel business when he purchase an agency in Anchorage, Alaska, which he managed for 10 years before selling to a national agency group. He moved back to Portland, Oregon area, where he and his wife grew up. He started another agency in Southwest Portland. These were both back in the days when airlines paid commissions, yes they did back then. In 1995 he sold this agency to a larger agency wanting to expand their presence in the Pacific NW and founded Passport Online. Realizing, with the introduction of the Internet, that agents all over needed online access to the latest leisure travel supplier content (product details, pricing and images), Passport Online became the leading content provider to consortia, agencies large and small and individual agents. The online program had an agent version so agents can quickly research travel and send emails to clients with relevant products embedded. The consumer version of the program could be incorporated into agency websites to enable easy shopping for vacations. Around 2001, Passport then built a full website program for agents, NexCite, that made it easy for agents to build a powerful website with as much of the content they wanted to market to clients. Later, they added many other features to help agents market and book travel.
Randy retired from Passport in 2012 to pursue his home based agent business, but was soon recruited to help Scenic Cruises build their U.S. retail trade business. Doing this for about 5 years gave him additional knowledge from the supplier side of things, until he retired again. He has remained as a major shareholder and Board member with Passport and recently returned to work with Passport again to help with the recovery of travel after the Pandemic. He hopes to retire again, third time is a charm, to again focus on his Goodrich Travel business. Randy is an early adopter of Travefy and uses it extensively. Passport Online, in fact, works with Travefy to power most of the content that enable agents to build exciting itineraries for their clients with robust product content.
Randy lives in Beaverton, Oregon with his wife of 38 years, Kris.  They enjoy travel (in normal years) and golf and getting out into the beautiful Pacific NW wine country and amazing parks.
Visit Passport Online's Website: https://passportonlineinc.com