It's no secret that travel professionals are busy people when it comes to booking client trips, running their business, managing life and everything else in-between. In this episode, we chat with Travel Entrepreneur and Strategist, Roslyn Ranse, on how you CAN do it all! Roslyn shares her own story and what she has found to help her manage business and life by implementing systems, getting the right help, and more. It's all about working smarter, not harder, and share Roslyn will share how and not break the bank doing it.
Show Notes:
---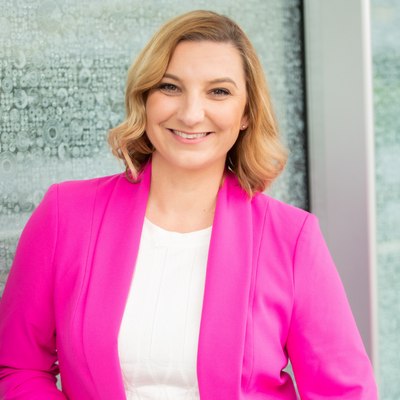 Roslyn Ranse
Travel Consultant Business Strategist, The Travel Agent Achievers & Travel Manager
Roslyn has been helping clients in her travel business for
almost 15 years, working from home as a personal & mobile travel professional. A well-travelled professional herself, with a previous career in Sales & Marketing in International Education as well as the Hotel & hospitality Industry, she has built a multi million dollar travel business from scratch several times.
After having a child, Ros felt the weight of trying to do 'all the things' and enlisted help. Building her team to work 'in' the business, whilst she worked 'on' the business. Working
smarter, not harder. With this decision she has been able to grow her travel business as well as helping other business owners across many industries.
With a background in Sales and Marketing, Operations and Client relationship building, Ros now educates & mentors others to not only choose what to focus on to help them grow their business but build their own knowledge put strategies learnt into place to build their own sustainable business for the future.
Ros' 'can do,' positive attitude helps her continue to show up and support as many travel business professionals come through this time as possible. She does this through her high
ranking Travel Industry specific global podcast – Travel Agent Achievers, definitive resources, and through one to one and small group coaching programs.
Her goal is to educate, encourage and inspire Travel Professionals globally to build the travel business they deserve.
Her 'studio' professional set up, her confidence on camera and clear speaking abilities have seen her be a well sought after speaker and co-host to business conferences online over the last 2 years and also speak at and host events in person.
As the world reopens for business, she is excited to see the changes in consultants and will continue to support and champion the Travel Industry she loves.
---