In this episode, we chat with Kelli Hayes Smith as she guides us through strategic tips to set yourself apart from the competition (ahem, booking engines, we're looking at you). Learn the art of crafting compelling narratives that highlight your services and how to set achievable goals to optimize your social media presence. Kelli also shares real-life inspiration and ideas from fellow travel advisors that can pave the way for authentic connections.
Show Notes:
---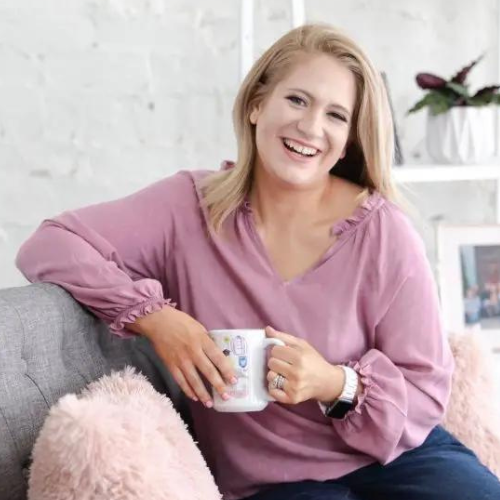 Kelli Hayes Smith
Social Media & Marketing Strategist
I married my high school sweetheart, I'm a mom to a married 20 something, a teenager, & a preschooler – all boys. I love all elastic wasted pants, believe no outfit is complete without fuzzy socks, am obsessed with coffee mugs, and speak fluent Gilmore girl.
If you ring my doorbell (or my DMs) & I don't answer – I'm probably just out for a run, cruising the Target dollar aisle, waiting for a jolt in the Dunkin drive thru – or – my personal favorite… Walkin' right down the middle of Main Street U.S.A.
Now let's talk about me. I went to school to be a scrub tech, and while I love being in surgery – the schedule did NOT suit the lifestyle I wanted to live. By being away from my family more than I was home, I was watching too much of their lives on facetime and wasn't there nearly as much as I wanted to be.
I had my last baby in 2018, and I never went back to the hospital after maternity leave. But I KNEW I had to do something for myself. So I took my side gig of planning Disney vacations, and turned it into a full time job. And it was going well. I mean I LOVE Disney World so that should make me happy right!? Well, I mean yeah – kind of. And I coasted with that for a couple years.
I was with an agency that provided limited training in systems + socials, so I was left to figure it out all on my own.. and when 2020 shut down all of travel… I found out it wasn't planning travel I loved… it was creating content.
I've worked in the online space since, with multiple different business types – helping with systems + socials… but I always attracted Travel Professionals more than anyone else. And that's what I love doing!
I'm thankful for the time I spent in the general online entrepreneurship space – I learned so much goodness I can bring back to the travel industry.
But in 2022 I decided I would spend my time digging deep into marketing for travel professionals, and now dedicate my business to helping travel agencies and independent agents grow their businesses utilizing social media.
You can also find me as Marketing Lead and social media expert at Wanderlust Campus, working with the amazing team travel industry expert, Cyndi Williams has assembled.
Visit Kelli Hayes Smith Website
---
---