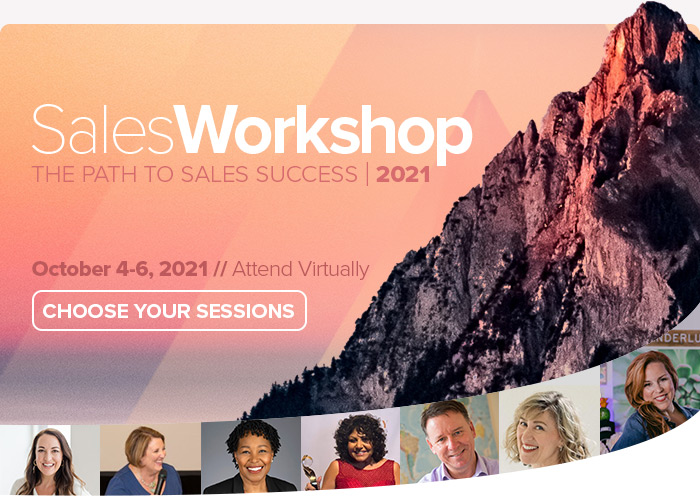 With a pent-up demand for travel and the industry beginning to rebound, now is the time to perfect your sales game. Get refreshed inspiration and expert insights to grow your sales and capture more business in 2022.
Join us live Monday, October 4th through Wednesday, October 6th where seven industry experts will speak on topics covering everything from sales basics and mindset to advanced sales strategies and coaching.. Check out all of the session speakers below.
Register for each session you wish to attend!
---

---
"Art of the Restart: Revving Up Your Business for 2022"
Monday, October 4 at 12 pm ET
There's no better time than now to start preparing your business for 2022 and beyond! During this webinar, Margie Jordan will discuss the most important things to allow your business to grow and flourish as travel begins to make its rebound.
---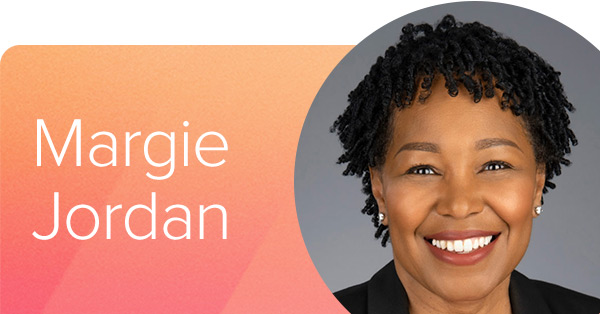 Founder and ceo of jordan executive travel service
Margie started her career in the travel industry in 2005 by creating a thriving boutique luxury travel business in Florida that caters to the needs of an exclusive clientele. Social media was her tool of choice to grow and expand the business and share her travel adventures around the world. It wasn't long after, that she took to the stage as a featured industry speaker at travel conferences, sharing her business knowledge with other travel agency owners.
With a passion for the travel industry, Margie is now Vice President at CCRA International, Inc. In this current role, she oversees the management of the TRUE code, Travel Advisors Global Network, member education, and events. She is a mentor to those looking to grow their travel agency.
You'll also find Margie live on-air as a travel expert by local news stations bringing clarity to consumers on issues that may affect their travel plans. She has been featured and mentioned in many online and print publications, including Travel Weekly, the New York Times, Chicago Tribune, Forbes, Los Angeles Times, Reuters, and others.
She is an Advisory Board member with Travel Unity, a nonprofit focused on increasing diversity in the world of travel through individual and community empowerment. Margie is also a member of Northstar Travel Media's Black Travel Advisory Board she works in partnership to elevate Black voices in the industry.
---
"Qualifying Clients for Top Sales"
Monday, October 4 at 2 pm ET
During this session, Tammy Levent will share insight into her best business practices for success! We'll focus on the importance of qualifying your clients to make top sales and the psychology behind selling and what you should be doing with every potential new client.
---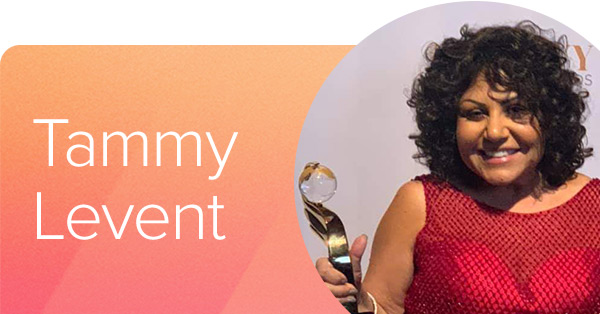 CEO of Elite Travel Management Group, LLC
CEO & Founder of TASK Travel Agent Success Kit
Tammy is a travel agent's agent. She created Elite Travel in the wake of 9/11, during the collapse of the airlines, in the face of natural disasters, the recession, and the onslaught of online booking engines. This is why she knows better than most how to create a successful business in an adverse climate. She understood that the travel industry was in need of help, and she forged ahead to restore dignity to the art of travel. She states, "To win our clients back, we need to change the way we think of travel agents and redefine the business."
In 2013, she partnered with several top entrepreneurs, including Kevin Harrington from Shark Tank and As Seen on TV. The goal was to develop The Travel Agent's Success Kit ™ or TASK, to help struggling travel agencies successfully adapt to this new age of travel. Today, travel agents across the globe have access to her informative videos, webinars, and books. She will even provide her own personal mentorship to help others learn the business strategies needed to make them more than travel agents, as her goal is to help them become travel entrepreneurs.
Since opening in 1996, Elite Travel has gone on to win numerous awards and has become one of the fastest growing, most trusted travel agencies in the nation. The company specializes in corporate incentive travel, luxury travel, destination weddings, and honeymoons. As of today, she has done more than $120 million in travel-related business.
Visit Tammy's Website at https://tammylevent.com/. To access Tammy's free ebook, click here.
---
"How a Defined Niche Will Get You More Clients"
Monday, October 4 at 4 pm ET
Selling every type of travel is EXHAUSTING. And not very profitable. To have a lucrative travel business without overworking yourself you MUST define your niche and create a crystal clear ideal client avatar.
The old adage "The riches are in the niches" is absolutely true! The more you narrow and refine your niche, the more successful you will be. It's counterintuitive but it works. This doesn't mean that you have to turn away clients – you can still work with a variety of clients if you want to.
When you narrow your niche, create your ideal DREAM client avatar, and craft ALL of your marketing to attract your IDEAL clients – then you WILL attract a lot more ideal clients, which means that you'll make more money and have way more FUN!
Other types of clients will still come into your net from time to time and you can choose to take them on as a client, or not, on a case-by-case basis. With this approach you are not limiting yourself, you are laying the foundation necessary to have a highly profitable travel agency that attracts primarily ideal clients.
With this approach, you'll have more clients, fewer headaches, and your marketing will be simple and effective.
In this live session with marketing maven, Heidi DeCoux, you'll learn how to attract a lot more IDEAL clients to your travel business by defining your niche.
---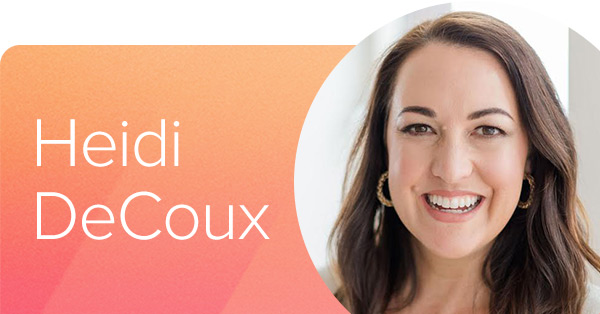 Entrepreneur, Humanitarian & Adventurer
Heidi DeCoux is fired up to create a better world through ingenuity, intuitive solutions, entrepreneurship, education, and approaches that allow ALL to live extraordinary lives.
She owns and operates, MarketingForTravelAgents.com, a marketing company that shows travel agents how to consistently attract IDEAL clients and build and grow the travel business of their dreams.
---
---

"Sales Lessons From Corporate America to the Travel Business"
Tuesday, October 5 at 12 pm ET
Don't miss this fun and interactive workshop session where Lisa Fey shares what she's learned from sales in corporate America and how she applies this to her travel business today. She'll discuss every part of the sales workflow from marketing your value to new clients, understanding your client's buying decisions, creating a loyal client, and so much more!
---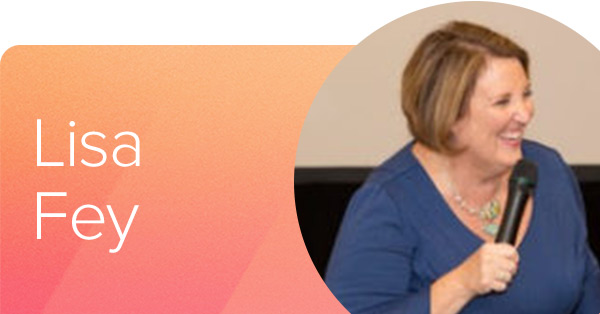 Global Speaker, Author, and Travel Advisor
What happens when you combine a career in corporate America, an MBA from a top business school and improv comedy? Then add in a passion to learn and teach? You get a smart and experienced storyteller and author that shares her unique perspective in a way that can make you laugh as you learn.
Lisa Fey went from College to Coca-Cola, where she led all types of teams and was famous for catching people doing something right and rewarding them.
From brain aneurysm survivor to an Emory MBA – From corporate life to creator of positive change in both people and business – From promising college coed to positions on Boards at Emory University and UNC Chapel Hill. And from small town girl to a world traveler of 76 countries and counting!
Lisa, like cream, rises to the top in everything she does. And about that improv comedy…She uses improv to improve as a speaker, consultant and leader.
Contact Lisa Fey:
Website: https://lisafey.com | Email: Lisa@lisafey.com | Linkedin | Phone: 1-800-HEY-LISA (439-5472)

---
"Leading the Comeback: Building Your Superstar Team"
Tuesday, October 5 at 2 pm ET
This session is for Agency Owners, Host Agencies, and Independent Contractors who are ready to embrace their leadership journey.
You can't do it alone!… the good news is that you don't have to! Building an engaged team of enthusiastic superstars is the single most important step in your journey towards sales growth. In this session you will learn:
Leading the comeback is different, and why it matters
Goals and action steps towards building a high performing "Superstar" team
A framework for sales success during uncertainty – The Four Forces Framework
How to overcome resistance, fear, and procrastination
Finding superstar talent
Nurturing the stars around you
…and more!
---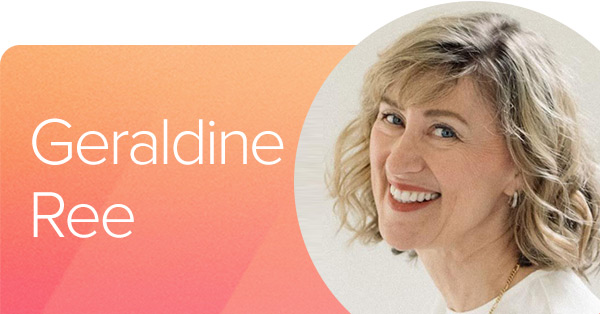 Industry Veteran, Business Coach, Mentor, and Author
Geraldine Ree is an experienced SVP, entrepreneur and author of the best-selling book, Flying Colours: The Travel Advisor's Guide to Breakthrough
Geraldine's knowledge covers all aspects of the travel industry including over two decades as senior leader for both Expedia Cruises and Princess Cruises. Her passion for helping people achieve their goals is unmatched!
She is exactly what you need to get the travel business you want!
She is passionate about purpose-driven service, diversity, and inclusion. She is Godmother to the Viking Eistla and a certified member of the Thought Leaders Business School in Australia.
Contact: geraldine@geraldineree.com
www.geraldineree.com

Order Book Flying Colors: Flying Colors – US – here! CAD – here!
---

"Creating a Winning Sales Workflow for Your Business"
Wednesday, October 6 at 11 am ET
Creating and mastering a consistent sales workflow is critical for your business to grow. During this session, Dave Pope will highlight what goes into a successful sales workflow and how this may have changed over the past 18 months in the travel industry. Find out how your value as a consultant has soared and why less people will be buying online.
---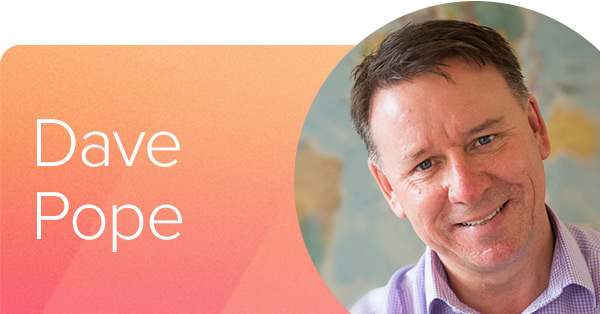 Head of Franchise Development, Not Just Travel
A travel industry veteran of over 25 years, Dave has experienced a progressive career rising from commission-based sales to Director level positions with some of the UK's leading travel organizations. He has also been involved in business start-up and transformation through effective training and consultancy as well as e-learning technology.
---
"Driving Sales with Social Media Playbook"
Wednesday, October 6 at 1 pm ET
Cyndi Williams, travel industry & marketing expert will be sharing her playbook on how to build a following on social media and convert social traffic into tangible sales for your growing travel business. Learn the importance of leveraging different strategies to maximize your results across social platforms. Plus, proven conversion techniques that will have you swimming in new sales.
---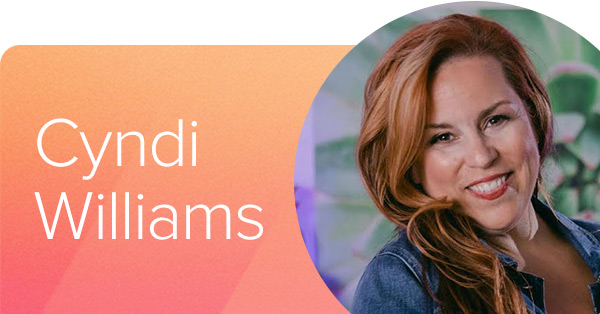 Travel Industry Expert, CEO of Careers on Vacation
Cyndi Williams is a travel industry expert, advocate, and growth consultant, top travel industry motivational speaker, TV show and podcast host, and CEO of Careers On Vacation. Cyndi received the Vanguard award from CLO Magazine, and the CUBIC award for her work in training and development. Her YouTube channel was named in the "Top 20 Travel Channels on YouTube". She has been featured as an expert on every major media outlet: CBS, NBC, FOX, ABC, HuffPost and Travel Weekly.
With her inspirational and high energy style, Cyndi has a motivated thousands of travel entrepreneurs on their path to growth. Her innovative approach and open heart for sharing her proven models for success is shining a light on what is possible in the travel industry. Her straight-to-the-point approach is a breath of fresh air for new and experienced travel entrepreneurs alike.
Her company, Careers on Vacation exists to support aspiring and experienced travel entrepreneurs with the training, tools, and resources to launch, grow, and scale their travel businesses. They do this by creating a supportive community, media, products, and motivation that encourages their audience to embrace their love of travel, build abundant travel businesses, and live their best lives. They believe that everyone can benefit when they follow their bliss to abundance, and adopt a growth mindset.
---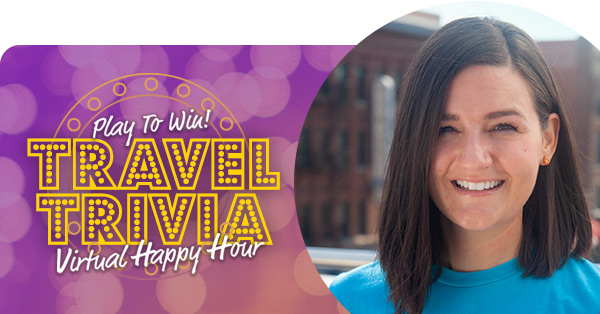 Travel Trivia Happy Hour
Wednesday, October 6 at 6 pm ET
Join us as we celebrate the end of Sales Workshop 2021 and test your travel trivia IQ! Grab your favorite drink and play against fellow industry colleagues and maybe you'll win one of the top three prizes!
---
For freebies and downloads from Sales Workshop speakers, click here.
---