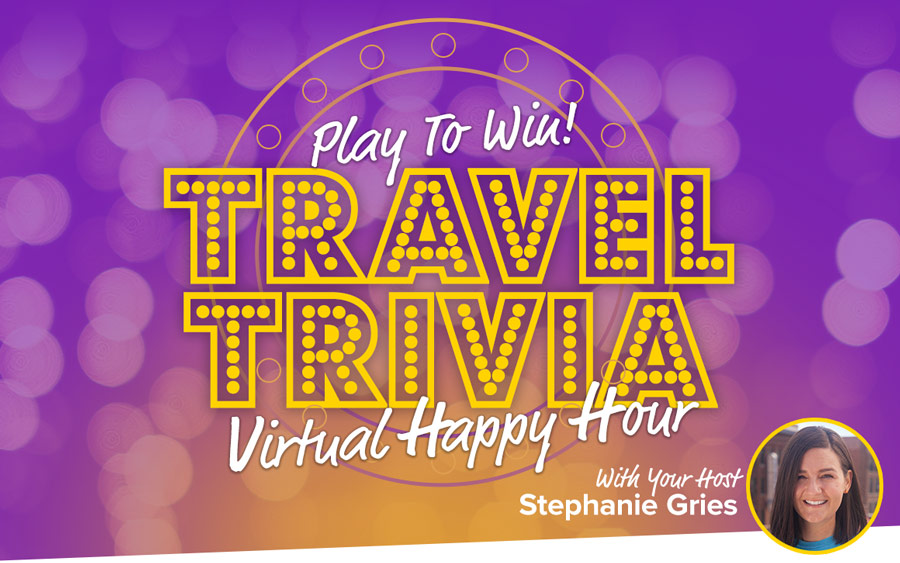 Thank you to everyone who joined the first-ever Travefy Academy Trivia Happy Hour on Thursday, May 29th! We hope that you had as much as fun as we did.
It's no secret the past couple of months have been impactful in the travel industry so we wanted to organize a virtual get-together to take a break from the daily grind and just have fun! All of that taken together, we decided to host travel trivia on Zoom! Around 50 of our amazing Travefy users attended and 3 winners were crowned Trivia champions!
Congrats again to our winners:
1st Place: Courtney Jensen from Fisher & Stout
2nd Place: Jessica Giles from AmFund
3rd Place: Carole Brow from The Bucket List Creator
The 20 trivia questions were all travel-related along with a bonus at the end worth double the points! To see all of the questions and answers, see below to create your own travel trivia game with your colleagues, friends and family!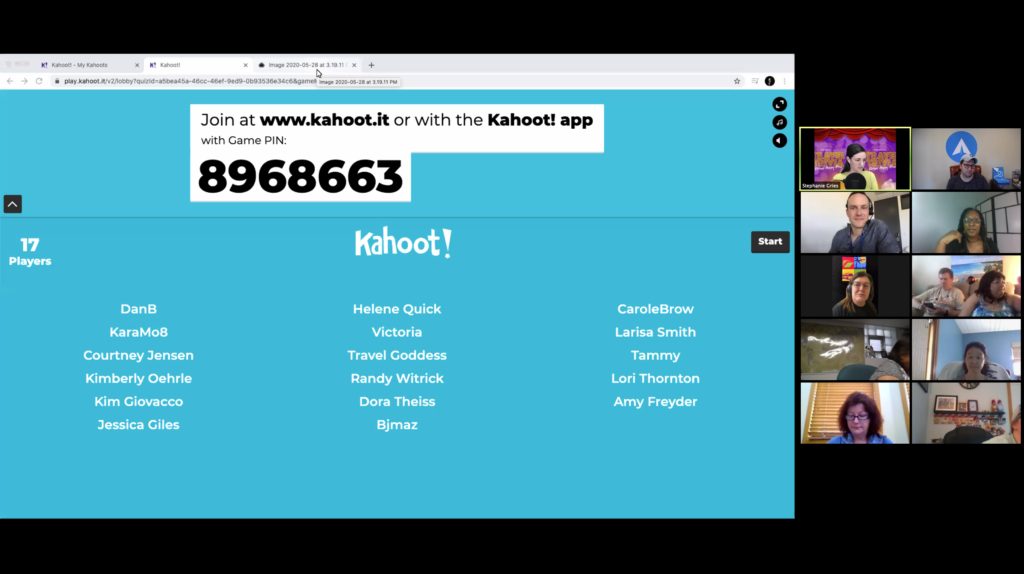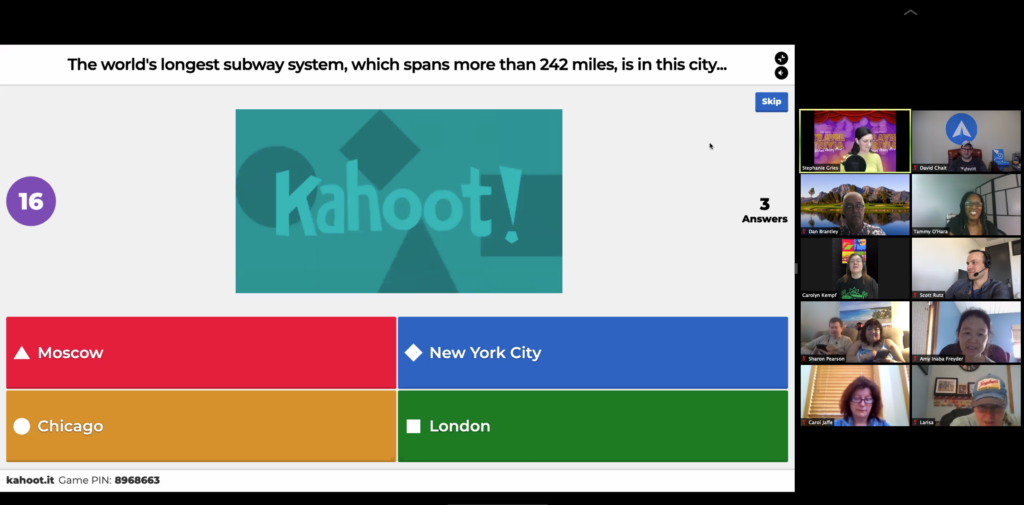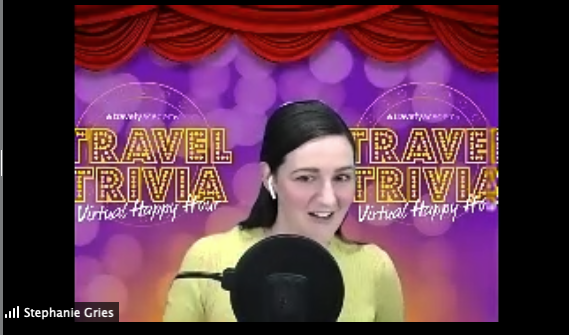 ---
Trivia Questions:
What NBA Star played a pilot in the 1980 movie Airplane!?
a. Michael Jordan
b. Kareem Abdul-Jabbar
c. Larry Bird
d. Magic Johnson
What is the world's tallest hotel?
a. First World Hotel
b. Marina Bay Hotel
c. JW Marriott Marquis Hotel
d. Stratosphere Las Vegas
These pink-chested monkeys live in the highlands of what African country?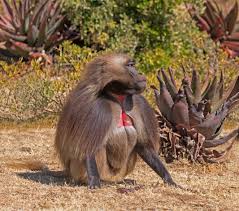 a. Kenya
b. Madagascar
c. Zambia
d. Ethiopia
The world's longest subway system, which spans more than 242 miles, is in this city…
a. Moscow
b. New York City
c. Chicago
d. London
If you wanted to visit the Black Forest, which country would you visit?
a. Germany
b. Russia
c. Austria
d. France
What is the world's largest port?
a. Port of Singapore
b. Port of Ninglo-Zhoushan
c. Port of Shanghai
d. Port of Stockholm
Which South American country has land borders with ten other countries?
a. Chile
b. Argentina
c. Brazil
d. Bolivia
Which city is also known as 'The Eternal City'?
a. New Delhi
b. Moscow
c. Cairo
d. Rome
Do polar bears live near the North Pole or South Pole?
a. North Pole
b. South Pole
c. Both!
And… Do Penguins live near the North Pole or South Pole?
a. North Pole
b. South Pole
c. Both!
What country is famous for maple syrup?
a. USA
b. Canada
c. Sweden
d. Denmark
What is the capital of Canada?
a. Toronto
b. Ottawa
c. Montreal
What city are you in if you see this mural?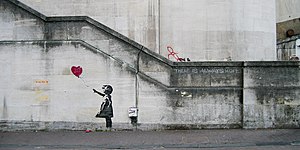 a. New York City
b. London
c. Milan
d. Tokyo
Where did this popular dish originate from?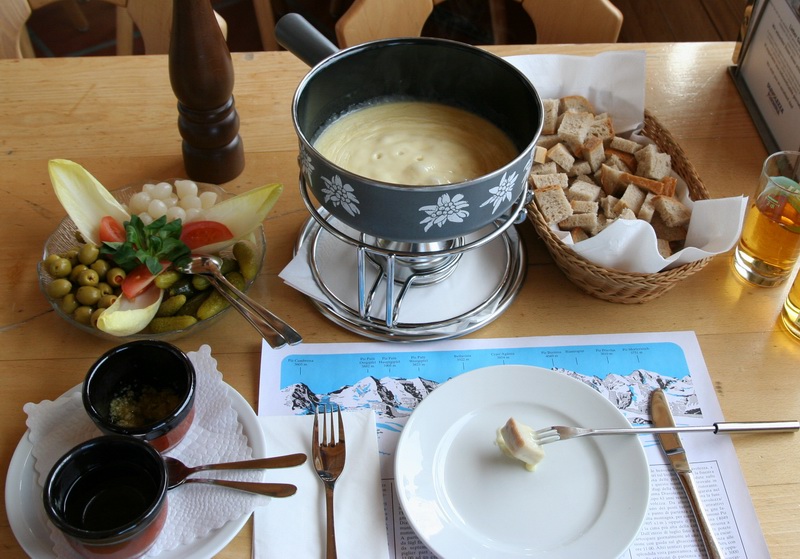 a. USA
b. Croatia
c. Sweden
d. Switzerland
What is the name of the legendary Benedictine monk who invented champagne?
a. Moet Chandon
b. Dom Perignon
c. Veuve Clicquot
What state is John Denver's "Take Me Home, Country Roads" about?
a. Alabama
b. Idaho
c. West Virginia
d. North Carolina
What airline has the largest fleet size?
a. Air France-KLM
b. Delta Airlines
c. Lufthansa
d. American Airlines
American Airlines has 957, Delta Airlines is second with 880 fleet size.
What is the world's tallest waterfall?
a. Zimbabwe's Victoria Falls
b. Hawaii's Olo'upena Falls
c. Venezuela's Angel Falls
d. USA & Canada's Niagara Falls
What European capital city known as the 'City of 100 Spires'?
a. Geneva, Switzerland
b. Budapest, Hungary
c. Salzburg, Austria
d. Prague, Czech Republic
Constantinople is today known as which city?
a. Vienna
b. Rome
c. London
d. Istanbul
BONUS QUESTION: Where does the term "Happy Hour" come from?
a. Ireland
b. United States of America
c. Australia
d. Spain
The first documented "Happy Hours" happened in the U.S. and were held by the Navy, but they had little to do with alcohol. During Prohibition, Americans started using the terms specially for a "secret festive hour".