At the Travel Agent Forum in Cancun last week, I had the pleasure to lead two sessions and speak to 300+ Travel Agents on the power of technology to help grow their travel businesses.
As an educational session, I'm thrilled to share more from my talk and the subsequent panel discussions here with the Travefy Academy community: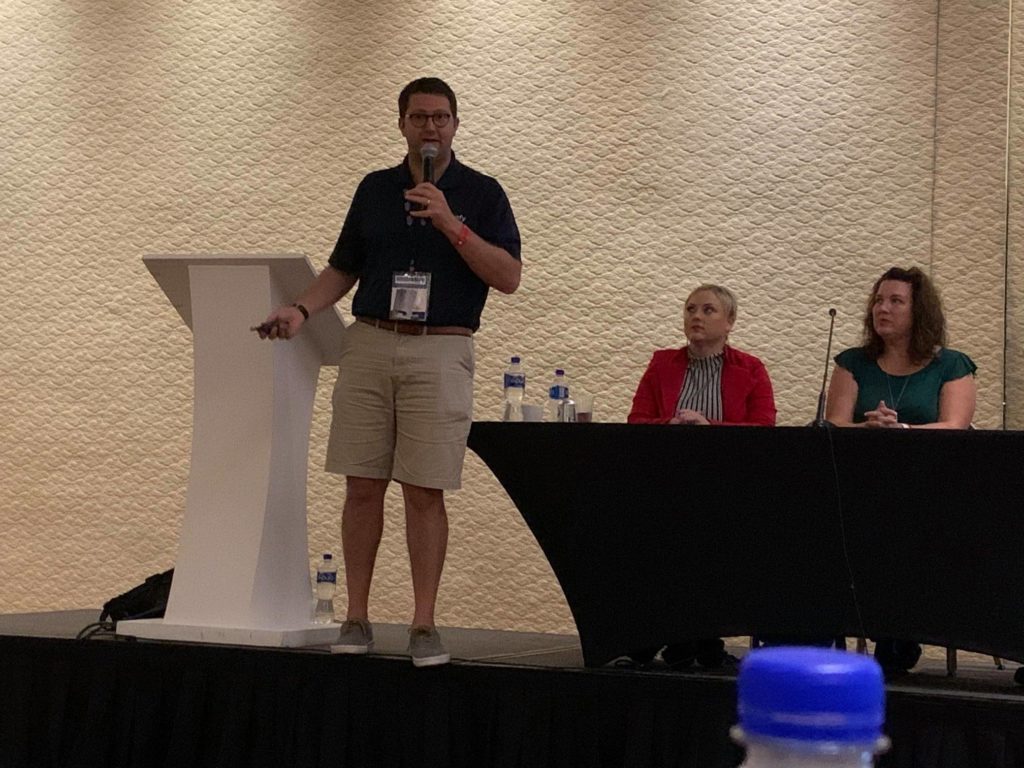 Unlocking Efficiency and Growth Potential With Technology
Travel technology and innovation has evolved significantly over the past 150+ years, with rapid acceleration over the past decade.
One of the earliest innovations in the Travel Agent industry began in the 1800's by an industrious tour operator named Thomas Cook. His company started packaging train tours for those going on vacation. This concept of packaging was groundbreaking and in a world without phones, computers, or internet, they sold thousands of tours using only pen and paper.
Jumping ahead to the future, we've seen massive innovations in our industry and new technologies fundamentally change the way in which we work, travel, and sell travel. From the birth of Commercial Airlines in the 1920's to the rise of Airport Car Rentals in the 1940's, the birth of the GDS in the 1980's and the rise of the World Wide Web in the 1990's, our industry and its technology has been every changing.
Even more recently, the birth of the iPhone in 2007 and the App Store in 2010 has put everything into hyperdrive!
But what does this evolution in technology mean to us, our industry, and the amazing Travel Agent?
Many believe that the rise of the internet and Online Travel Agents (OTAs) in the 1990's like Expedia, Priceline, and Orbitz means the inevitable extinction of the Travel Agent and we're living on borrowed time.
Every time I hear this I laugh and share my favorite quote from Mark Twain after reading about his own death in the newspaper:
The reports of my death are greatly exaggerated.

Mark Twain
In fact, being a Travel Agent today is a booming business.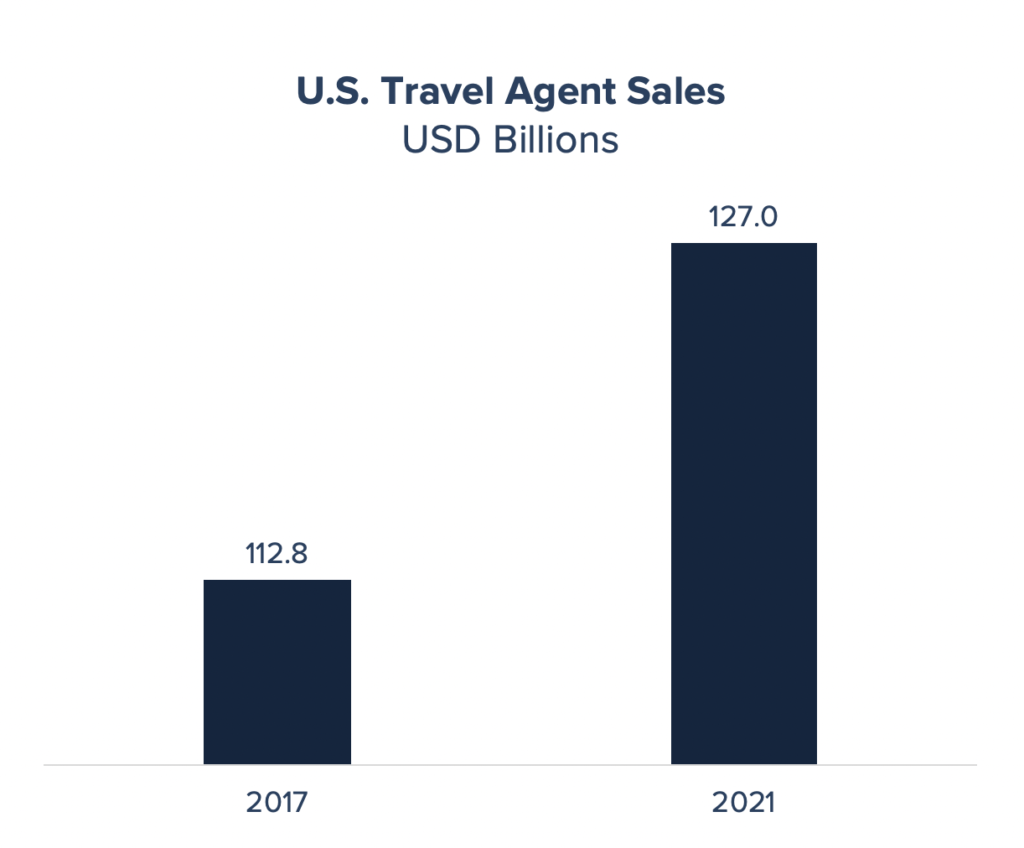 According to data from Phocuswright, U.S. Travel Agency sales will grow ~13% from 2017 to 2021. The Travel Agency business isn't just surviving, it's thriving!
Moreover, this growth is being fueled by millennials, the younger travelers who value expertise and luxury.
According to MMGY's "Portrait of the American Traveler," 24% of millennials have used a traditional Travel Agent in the past year. This is higher that Baby Boomers and most other segments.
Additionally, according to ASTA, 55% of millennials are likely to hire travel experts to handle vacation planning. This too is higher than Baby Boomers and Gen-X.
These travelers are the future, and their support of Travel Agents is critical. However, as millennials, their expectations are different…and what they expect are technology driven experiences.
Your technology stack matters!
All of this taken together, your technology stack matters. And deploying technology within your business isn't an option, rather as they say in poker, it's "table stakes".
Technology will help you:
Improve Efficiency with time saving tools and systems that work together
Increase Reach with tools to touch customers and prospective ones you've had no way of reaching before
Enhance Customer Satisfaction by communicating with your clients professionally and via the channels they want to
Overall there's lots of different types of technologies you can use in your travel business. These include a website, social media kit, email marketing platform, CRM, invoicing and payments tools, booking engine, itinerary builder, and more.
All taken together using tools like these can streamline operations to help you save time and grow your business.
Take small, but bold steps!
This doesn't mean you should buy and deploy 10 types of software tomorrow! That would absolutely be overkill.
But ask yourself – what are the biggest bottlenecks in my own business?
For example, if you spend too much unnecessary time building client proposals or itineraries, you should absolutely invest in an itinerary builder. Conversely, if you find yourself chasing down client information, invest a CRM, etc.
To take control of your business, I recommend identifying 2-3 areas where you spend the most time and test technologies there. This is not only a manageable amount, but the results and impact on your business will be huge!
But don't take my word for it!
During these sessions, we had an amazing panel of Travel Agent experts who shared their experiences with technology. They shared their wins, their losses, and most importantly their lessons for using technology to grow their (super impressive) travel businesses.

We also has some amazing questions from the audience and subsequent discussion on topics ranging from CRM PCI compliance to website management, and more.
What a great morning and what a great group of Travel Agents!