In this webinar, we have a conversation on diversity and inclusivity issues in the industry and how we can all work together to fix them. We discuss ways to challenge the industry and help make your business more successful for everyone, whether it's people of color, LGBTQ+, disabilities, and more. You'll also hear about tons of great resources to further your education and how to get more involved to make the industry the best it can be for all people.
Resources mentioned during the webinar:
---
Meet the Panelists:
---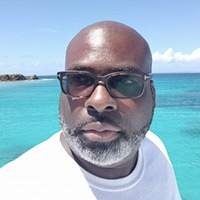 Edouard Jean,
Massive Travels
Owner of Massive Travels in New York opened his business after a career in the financial industry as a Stock Broker for 10 years. His love of travel came from taking his first International vacation after 9/11 and realizing that he never took a "real" vacation. After returning from his trip to Jamaica, Edouard starting putting together annual group trips to the One Love Island with up to 300 attendees every year. He caught the travel bug, which is his passion. After being laid off as a Stock Broker, he realized his true calling was as a travel advisor. Edouard opened his agency in 2006 and never looked back! He is also an ASTA SBN chapter president and on the board of Association of Black Travel Professionals.
---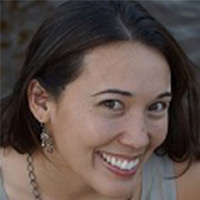 Steph Lee,
Host Agency Reviews
Steph Lee is the founder of Host Agency Reviews (HAR), a website that connects over 70k travel advisors a month to travel industry resources. HAR helps people looking to join the travel industry the roadmap to successfully start and grow their travel agencies.
Described as the Match.com or Yelp for travel agents looking for a host, franchise, or consortium, HAR is much more than a directory. Their resources also include a popular travel events calendar, podcast, in-depth blog, and more. You should check it out. 😉
In her free time, you can usually find Steph gardening, exploring with her two adorable pups, or eating warm, delicious chocolate chip cookies.
---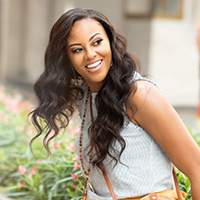 Courtnie Nichols,
The Compass Collective
Courtnie Nichols is the founder of TravelBash, a destination wedding concierge & CEO of TRVLB, a luxury travel design studio delivering bespoke travel experiences. She also acts as an advisor and consultant to various travel brands looking to serve a more diverse group of modern cultural travelers through their tourism marketing efforts.
After years as an ambitious fundraiser, her love for travel led her to take this passion full-time.
Since her first solo flight at age 10, Courtnie has lived in Europe and explored all over the world. As a certified agent, event planner and natural connector; she uses her powers to create VIP experiences and advocate for a more inclusive travel environment for people of color.
She currently lives, works and plays in Gainesville, Florida with her hubby, a college basketball coach. When she isn't boarding a plane, speaking at various travel conferences, or soaking up some sun in the Caribbean, you can find her inspiring others to boldly take on the world from innovative road trips to luxurious five star destinations.
---