Join Travefy Academy and Cyndi Williams for an exciting and interactive webinar workshop recording to get your business goals aligned for 2023!
This workshop is perfect for every level of travel entrepreneur. It focuses on helping you understand where you are today, and gaining clarity on what goals will propel you forward in both your life and business. After establishing your goals; Cyndi will share how to take large goals and break them down into easily attainable steps that will keep your momentum going while adding up to achieving your largest of goals.  
What You'll Learn in This Session:
How to assess where you are in your life and business
Gain clarity on which goals should take priority for life & work balance
How to build your business around your life
The importance of using the "SMART" goals technique
How to prioritize your goals for the most impact
Map out your overall, and trigger goals
How to get into action, and keep your goals top of mind all year long
Cyndi's tips & tricks to achieving your goals and staying motivated
Workshop Tools Recommended:
4-5 Sheets of blank paper
Writing utensil
8-10 Colored markers or pencils
Free downloadable goal mapping worksheet
---
Meet the Speaker: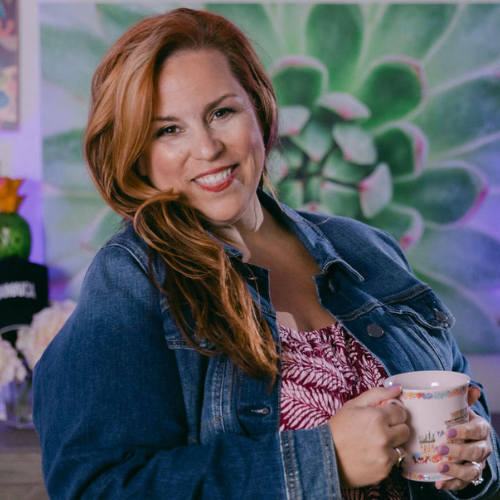 Cyndi Williams
CEO & Founder of Wanderlust Campus & Wanderlust Social, Industry leader in educational programs, tools, and resources for growth-minded travel entrepreneurs.
Cyndi Williams is a travel industry expert, advocate, and growth consultant, top travel industry motivational speaker, TV show and podcast host, and CEO of Careers On Vacation. Cyndi received the Vanguard award from CLO Magazine, and the CUBIC award for her work in training and development. Her YouTube channel was named in the "Top 20 Travel Channels on YouTube". She has been featured as an expert on every major media outlet: CBS, NBC, FOX, ABC, HuffPost and Travel Weekly.
With her inspirational and high energy style, Cyndi has a motivated thousands of travel entrepreneurs on their path to growth. Her innovative approach and open heart for sharing her proven models for success is shining a light on what is possible in the travel industry. Her straight-to-the-point approach is a breath of fresh air for new and experienced travel entrepreneurs alike.
Her company, Careers on Vacation exists to support aspiring and experienced travel entrepreneurs with the training, tools, and resources to launch, grow, and scale their travel businesses. They do this by creating a supportive community, media, products, and motivation that encourages their audience to embrace their love of travel, build abundant travel businesses, and live their best lives. They believe that everyone can benefit when they follow their bliss to abundance, and adopt a growth mindset.
If you'd like more information on working with Cyndi and her team to scale your travel business, and bring your biggest goals to fruition visit her at www.careersonvacation.com.
---