Join travel industry thought leaders as we look back at the last 12 months and discuss what's ahead in 2023. We chat about where the industry stands today, how you can keep track of emerging trends, and ask our panel questions about what they see in the year ahead.
During this webinar, you'll also gain insight knowledge, strategies, and hear real-life stories to help you and your clients prepare for a successful year of travel in 2023!
Panelists Include:
Gregory Luciani, President & CEO at TravelOnly Inc.
Eben Peck, Executive Vice President, Advocacy at American Society of Travel Advisors (ASTA)
Lori Speers, CTC, Owner & CEO at Levarte Travel
Emma Weissmann, Managing Editor at TravelAge West
---
Show Notes:
Facebook group for sales strategies: https://www.facebook.com/groups/tasalesstrategies
Human of Travel Podcast: https://www.travelagewest.com/Podcasts/Humans-of-travel
Trade Secrets Podcast: https://www.travelagewest.com/Podcasts/trade-secrets
Travefy Webinar write-up: https://www.travelagewest.com/Industry-Insight/Business-Features/how-to-deal-with-difficult-clients
About American Society Travel Advisors (ASTA):
Main site – https://www.asta.org/
Membership – https://www.asta.org/membership
Advocacy – https://www.asta.org/advocacy
Professional Development – https://www.asta.org/professional-development
Events – https://www.asta.org/professional-development/events
ASTA Member Lounge @ Facebook (Members Only)
https://www.facebook.com/groups/ASTAMEMBERLOUNGE
Press Releases Mentioned:
Norwegian Cruise Line Bets Big on Travel Advisor Distribution (New Entrant Recruitment)
Despite Cost, New Research Says Travel Tops Consumer Wish List
---
Meet the Panelists: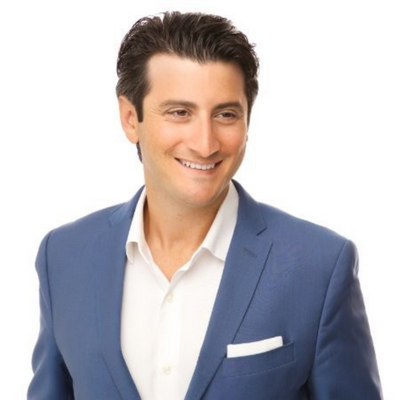 Gregory Luciani
President & CEO, TravelOnly Inc
TravelOnly is a family owned and operated Canadian Company with over 45 years of experience. We are a licensed wholesale/retail travel agency from coast to coast. TravelOnly is governed by TICO in Ontario, the CPBC in British Columbia and OPC in Québec. We adhere to all of their requirements and regulations. TravelOnly is also an accredited IATA appointed agency and a member of CLIA, BBB and ACTA.
TravelOnly host over 600 Travel Advisors across Canada who are proud to provide extensive support and expert advice to every customer. Every TravelOnly Advisor combines the latest technology with old-fashioned customer service to give you the best travel experience possible. Our state-of-the-art software enables our advisors to identify excellent values on all major wholesalers and consolidators. TravelOnly Advisors are experts in both group and individual packages ranging from family reunions and honeymoon to corporate meetings, and handled courteously and professionally.
---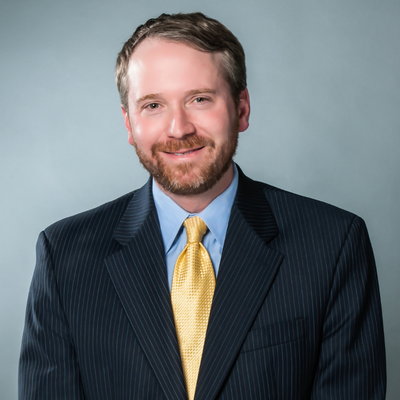 Eben Peck
Vice President, Advocacy, American Society of Travel Advisors (ASTA)
Since 2017, Eben Peck has served as Executive Vice President, Advocacy atthe American Society of Travel Advisors (ASTA), where he is responsible for ASTA's work to advocate for the travel agency community at all levels of government, within the travel industry and before the traveling public. This includes management of ASTA's Government Affairs, Communications, Research and Legal functions, and ranges from day-to-day association management to federal/state government affairs to interaction with national and trade media to liaising with travel suppliers and industry groups to content for ASTA's annual conference and other events.
From 2012 to 2017, he served as ASTA's Vice President, Government Affairs and Senior Vice President, Government & Public Affairs, with a heavy focus on the Society's core advocacy functions – federal and state lobbying, regulatory compliance and ASTA's political action committee. Accomplishments of note include legislative and regulatory "wins" that saved the travel agency industry an estimated $630 million in new taxes, fees and other costs and more than quintupling annual PAC receipts to almost $700,000.
Between 2019 and 2020, Peck represented ASTA as the national travel organization representative on the U.S. Department of Transportation's In-Flight Sexual Misconduct Task Force and sits on the governing boards of the U.S. Travel Insurance Association and the California Coalition of Travel Organizations.
He joined ASTA after seven years with the Corporation of Public Broadcasting (CPB), where he served most recently as Senior Director, Government Affairs, the primary liaison between the Corporation and Congress and administrative agencies. Prior to joining CPB, Eben served for five years on the staff of U.S. Senator Olympia Snowe (R-ME), acting as the Senator's policy advisor and representative for several legislative issues, including transportation, homeland security, labor and appropriations.
He graduated from Colby College in Waterville, Maine with a BA in History in 1998 and in 2009 earned his Master of Arts in Government degree from the Johns Hopkins University. He lives in Alexandria, Virginia, with his wife Colette, daughter Lucy and son Stuart.
---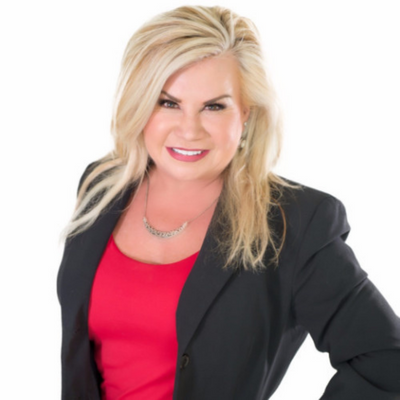 Lori Speers
Owner & CEO, Levarte Travel
Lori Speers is the Owner and C.E.O. of Levarté Travel and has more than 40 years of leadership experience in the travel industry. She has worked for Fortune 500 corporate travel departments, boutique Virtuoso agencies, and large host agencies. Levarté Travel is among TravelSavers' "Top 40 Travel Agencies". Not surprising since Lori has been leading Top 40 agencies since 2007.
Her mission with Levarté Travel is to lift professionals through a career in travel and is the driving force behind why she launched the company. Lori focuses on acquiring the proper training and tools to help Travel Advisors get a fast start to booking travel or, for existing Advisors, to help scale their business through efficiencies.
Lori is regularly sought after to participate in industry panels and executive boards or speak at travel events, including but not limited to Cruise Line International Association (C.L.I.A.), A.L.G.V. Host Account Advisory Board, Marival Resorts Advisory Board, American Society of Travel Advisors (A.S.T.A.) I.C. Advisory Committee and Dallas Chapter Treasurer, Travel A.L.L.I.E.S. Society Advisory Board, and a mentor for their mentorship program.
Lori remains focused on procuring the best tools, partners, and Advisors to help take the industry to the next level. Levarté Travel is a Premier Partner with C.L.I.A., Premium Member with A.S.T.A., and an ELITE TravelSavers member.
Let's get personal. Lori resides with her husband, Tom, in the Dallas/Fort Worth area. They have four sons and eight grandchildren—her favorite quote. "The biggest adventure you can take is to live the life of your dreams." – said Oprah Winfrey, and Lori's favorite place to vacation is Positano, Italy, along the Amalfi Coast.
---
Emma Weissmann
Managing Editor, TravelAge West
Emma is the Managing Editor of TravelAge West magazine. Depending on the day, you might find Emma racing against the clock to finish a scoop, crafting an in-depth human interest piece, penning op-eds on travel industry affairs, writing first-person cruise and hotel reviews, or working to refine TravelAge West's digital and social media strategy. Or, it may be a combination of the above.
Additionally, as the host of TravelAge West's "Humans of Travel" podcast and a co-host of the "Trade Secrets" podcast (produced in conjunction with Travel Weekly), Emma highlights the successes of exceptional individuals within the travel industry.
---