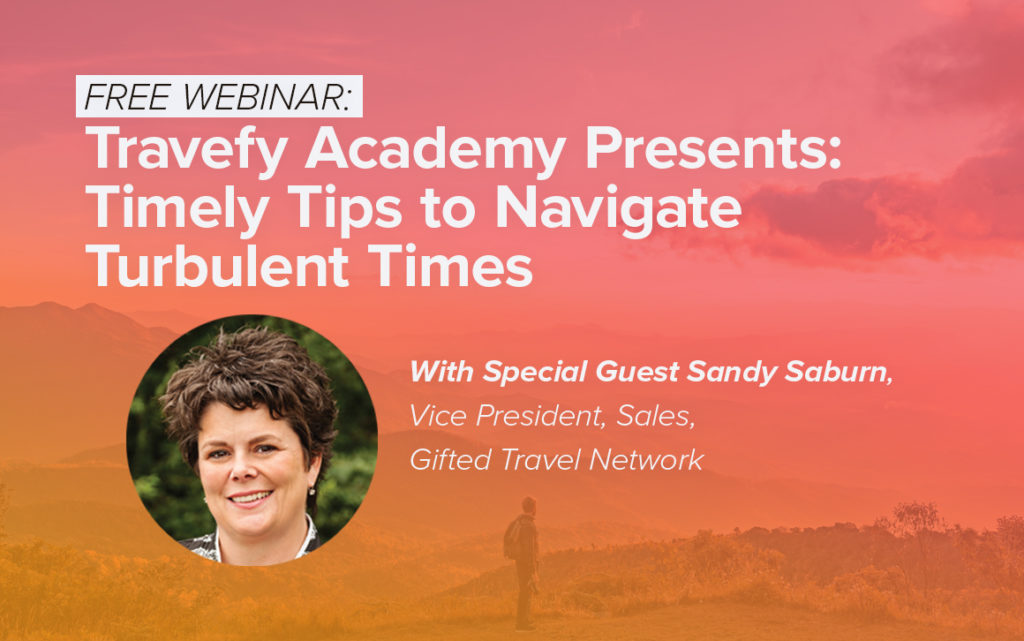 Join Travefy Academy as we chat with Sandy Saburn, Vice President, Sales at Gifted Travel Network! During the webinar, Sandy highlights what travel agents and advisors can be and should be doing RIGHT NOW to enhance their business and be ready for the 2nd wave season.
Sandy provides many actionable tips that each person can use today to communicate with clients and continue building strong relationships, even during an uncertain time of the COVID-19 pandemic.
---
Downloads mentioned in this webinar:
---
Meet Sandy Saburn: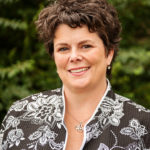 Sandy came to the travel industry after 10 years as a business and career coach. After encouraging hundreds of clients to follow their dreams, Sandy decided to pursue her own dream of working in the travel industry. After completing travel school, Sandy began working as an agent, but quickly moved into leadership. She has held management positions in training, marketing, and sales, and has worked with leisure and corporate travel, meetings and incentives, and home-based agents. Sandy has a master's degree in communication from Queen's University of Charlotte, and a bachelor's degree in business from UNC Wilmington, as well as the Certified Travel Industry Executive (CTIE) designation from the Travel Institute. After 17 years working in travel, Sandy is even more convinced that this is the best industry in the world and there continues to be tremendous potential for agency owners and agents. She loves introducing people to the industry and helping those already working in travel to be more successful by leveraging their skills and passions.
Visit Gifted Travel Network at www.giftedtravelnetwork.com/