Cyndi Williams, travel industry & marketing expert will shares her playbook on how to build a following on social media and convert social traffic into tangible sales for your growing travel business. Learn the importance of leveraging different strategies to maximize your results across social platforms. Plus, proven conversion techniques that will have you swimming in new sales.
---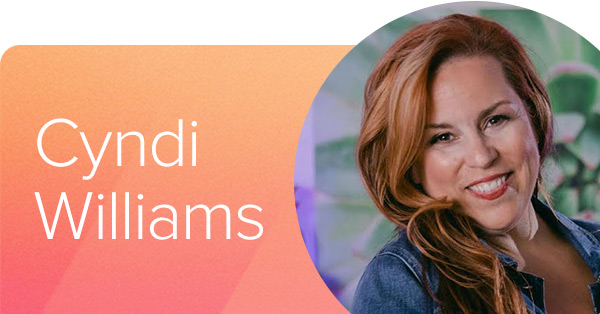 TRAVEL INDUSTRY EXPERT, CEO OF CAREERS ON VACATION
Cyndi Williams is a travel industry expert, advocate, and growth consultant, top travel industry motivational speaker, TV show and podcast host, and CEO of Careers On Vacation. Cyndi received the Vanguard award from CLO Magazine, and the CUBIC award for her work in training and development. Her YouTube channel was named in the "Top 20 Travel Channels on YouTube". She has been featured as an expert on every major media outlet: CBS, NBC, FOX, ABC, HuffPost and Travel Weekly.
With her inspirational and high energy style, Cyndi has a motivated thousands of travel entrepreneurs on their path to growth. Her innovative approach and open heart for sharing her proven models for success is shining a light on what is possible in the travel industry. Her straight-to-the-point approach is a breath of fresh air for new and experienced travel entrepreneurs alike.
Her company, Careers on Vacation exists to support aspiring and experienced travel entrepreneurs with the training, tools, and resources to launch, grow, and scale their travel businesses. They do this by creating a supportive community, media, products, and motivation that encourages their audience to embrace their love of travel, build abundant travel businesses, and live their best lives. They believe that everyone can benefit when they follow their bliss to abundance, and adopt a growth mindset.