Everyone across the globe is dealing with the impact of COVID-19, especially the travel industry. It may seem more challenging to create social engagement that's not selling-focused during an uncertain time that travel advisors are currently experiencing. However, there's still a lot of positive posts and encouraging content being spread online to help foster new client relationships and leads. We've put together a list of 10 tactical social media ideas that you can use today!
1. Share a Food Recipe Inspired by a Favorite Travel Memory
While everyone is staying home more than ever before, now is a great time to try out a new dish and get inspired to travel while doing so! Share a recipe you learned while traveling or check out Travefy's Pinterest board for a new dish to try out that reminds you of a special destination.
Next Level: Do you work with a specific supplier who hosts food or beverage tours? Ask them for a recommendation and help share their expertise. For example, if you work with a wine tour specialist, ask them to share a few simple wine and cheese pairings that people can try at home.
Share on Social Media Platform: Facebook, Instagram, Twitter, Pinterest, YouTube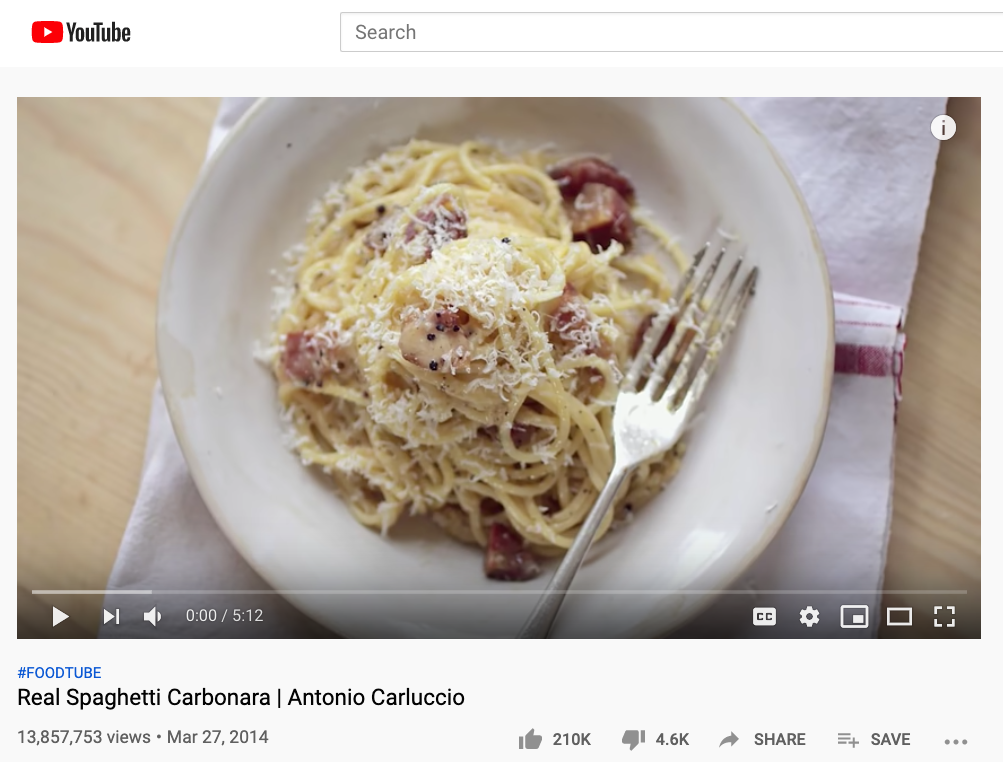 ---
2. Ask the Question: "Where are you planning to travel next?"
Once the travel industry begins to make a comeback so many people are going to be ready to travel and shake off the rut they've been in. Start creating excitement and buzz around this and create a post on your favorite social media platform with where you're headed to first and ask others for where they plan to stop first (or where their dream vacation is). Ask them to share a photo or GIF too!
Share on Social Media Platform: Facebook, Instagram, Twitter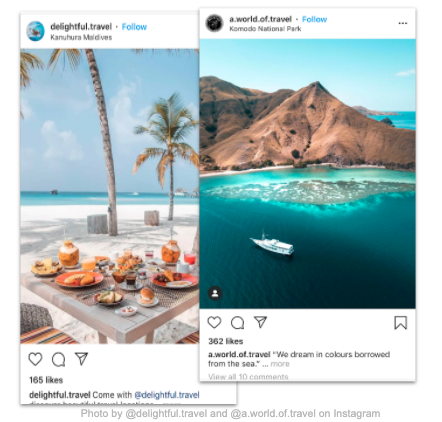 ---
3. Host a Facebook Live Event
Facebook Live can be a fun, simple, and interactive way to engage with current clients and a chance to create new ones! Decide on a topic you are planning to focus on (topic ideas listed below) and post a status a day before or earlier in the day if you plan to go live in the evening to give people a head's up if they would like to join. This is also a great chance to gather questions from the audience ahead of time. In your post, ask people to list their questions in the comments.
Topic Ideas:
What is happening in the travel industry right now and what is to be expected in the near future.
Focus on travel destinations that are going to be the most popular when people begin traveling again (i.e. North American travel, Railway Tours, Alaskan Cruises, etc.)
Share your favorite travel stories, both personal and from clients.
Share on Social Media Platform: Facebook Live or Instagram Live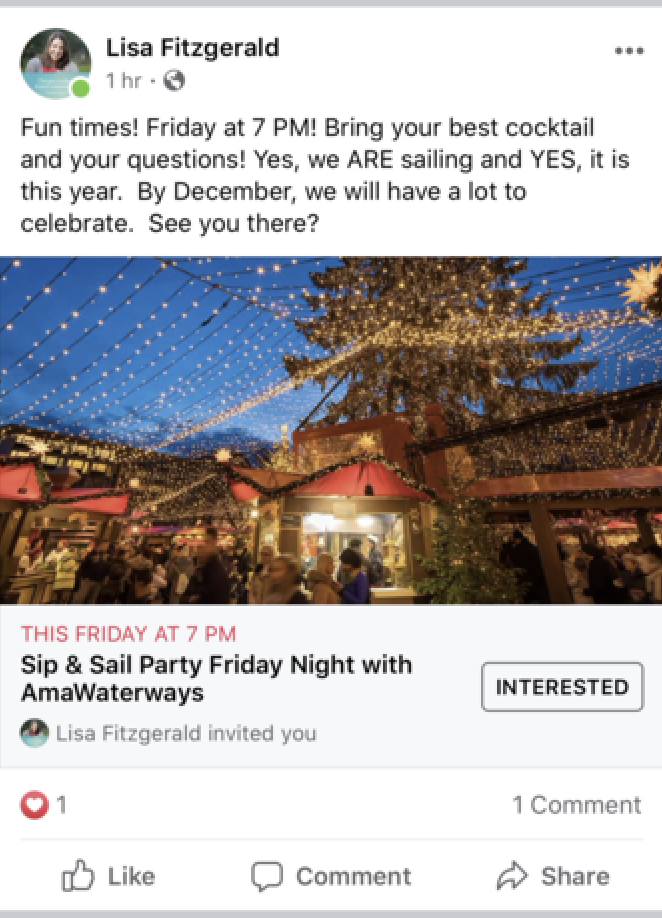 ---
4. Collaborate with a Supplier
Ask any contacts or supplier partners to send photos from their destination, either as a selfie or selfie video, with a message to those thinking about traveling in the future. This can help calm fears and encourage clients once travel opens back up.
Share on Social Media Platform: Facebook, Instagram, Twitter, Pinterest, YouTube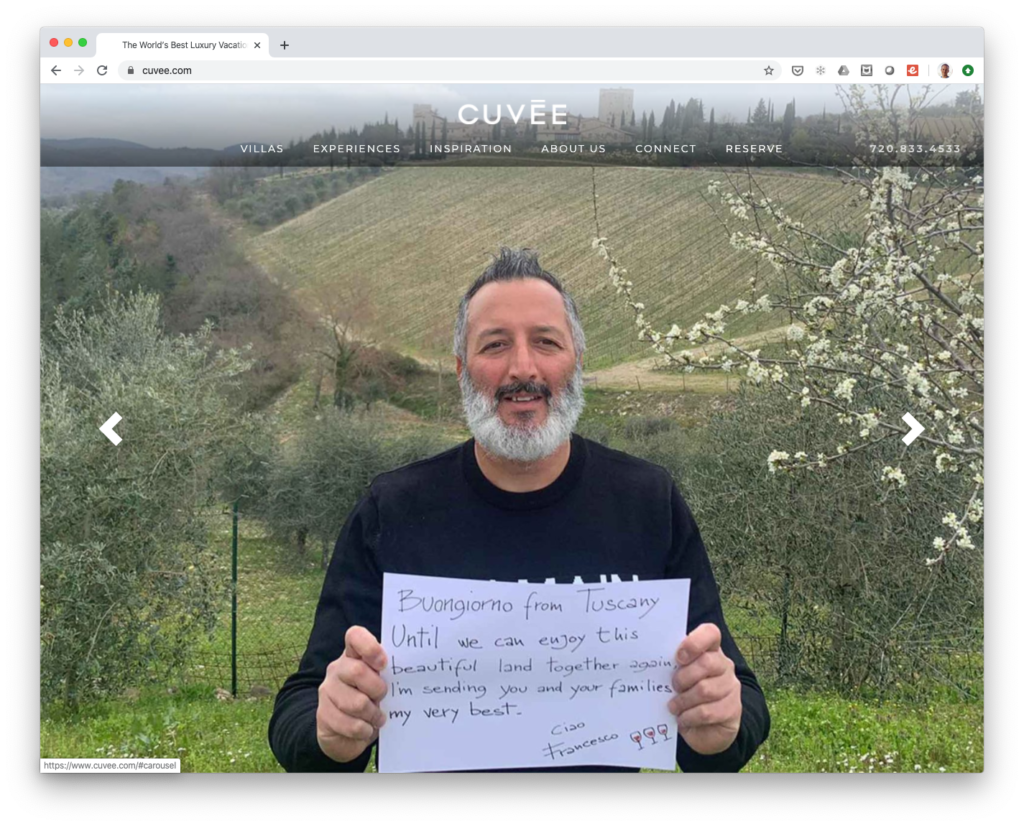 ---
5. Start a Travel Photo Chain
Who doesn't want to humble brag of their favorite vacation? Create a post sharing your favorite trip with a picture and ask others to do the same!
Share on Social Media Platform: Facebook, Twitter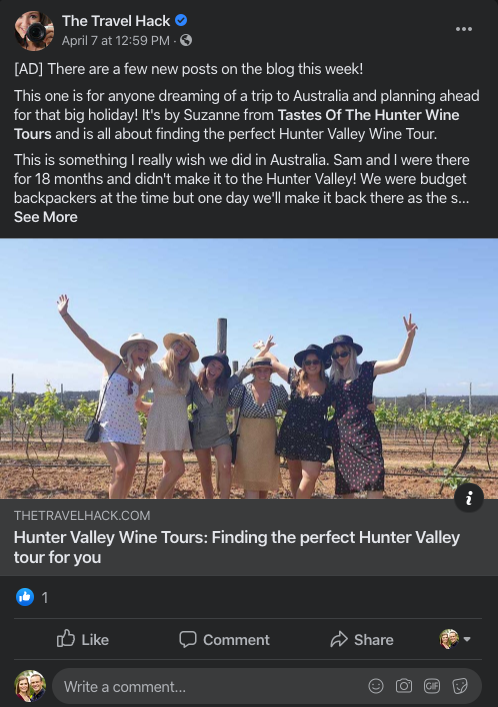 ---
6. Host a Live Watch Party or Share Favorite Travel Movies/Shows/Documentaries
Put together a list of your favorite travel-inspired movies, shows, and documentaries! You can even host a live watch party with tools like Netflix Party so that you can chat during the movie or show with your clients and fellow travel advisors! Not sure where to get started? Below is a list of some of our favorites:
Anthony Bourdain: Parts Unknown
Eat Pray Love
An American in Paris
The DaVinci Code
The Sound of Music
Gladiator
The Amazing Race
Life of Pi
Chef's Table
Planet Earth
Share on Social Media Platform: Facebook, Instagram, Twitter, Pinterest, YouTube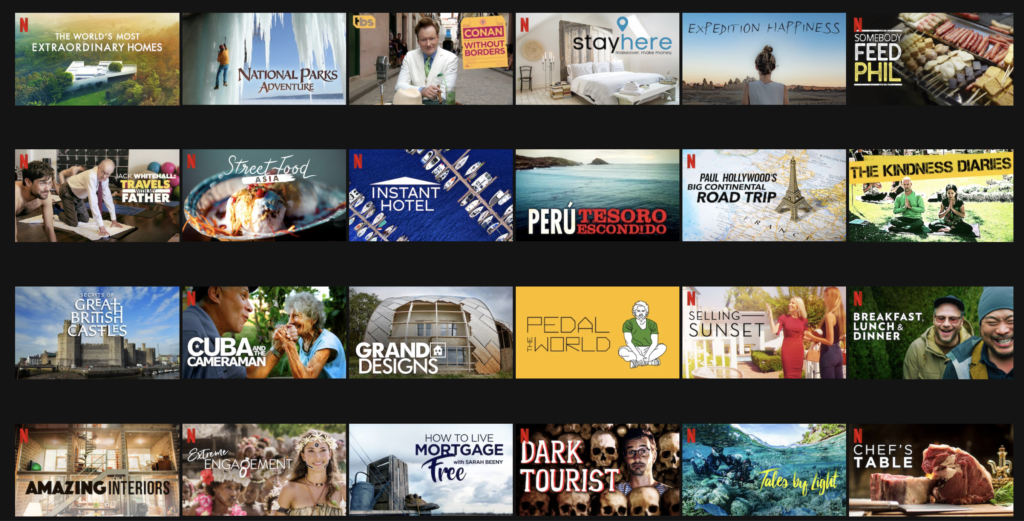 ---
7. Host a Contest and Giveaway a Travel Booking Credit
Set up a fun contest and giveaway a travel booking credit as the prize! Below are a few different ways to host the contest:
Ask for the most inspiring stories from around your community to award someone that is helping others in selfless ways.
Request your followers to nominate a healthcare or community worker that they know on the frontlines of helping those affected by COVID-19.
Have a simple trivia question contest and then allow your followers to reply to your post with their answers. The first correct answer/reply wins!
Share on Social Media Platform: Facebook, Instagram, Twitter, Pinterest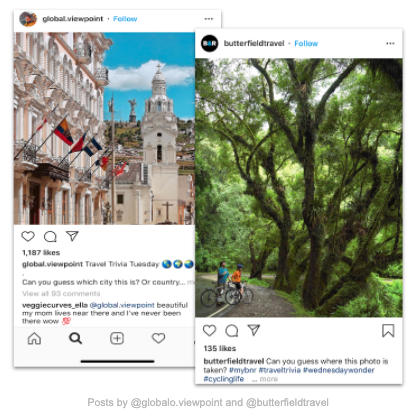 ---
8. Focus on Sharing Domestic Destination Ideas and Experiences
This could vary depending on where you live but highlight domestic destinations that your clients may not always think of first when choosing a vacation spot. For example, instead of focusing on popular American cities like New York City, Las Vegas, or Miami, consider sharing different types of travel experiences like visiting wine country during harvest season, mountain railway packages, or riverboat experiences to name a few.
Share on Social Media Platform: Facebook, Instagram, Twitter, Pinterest, YouTube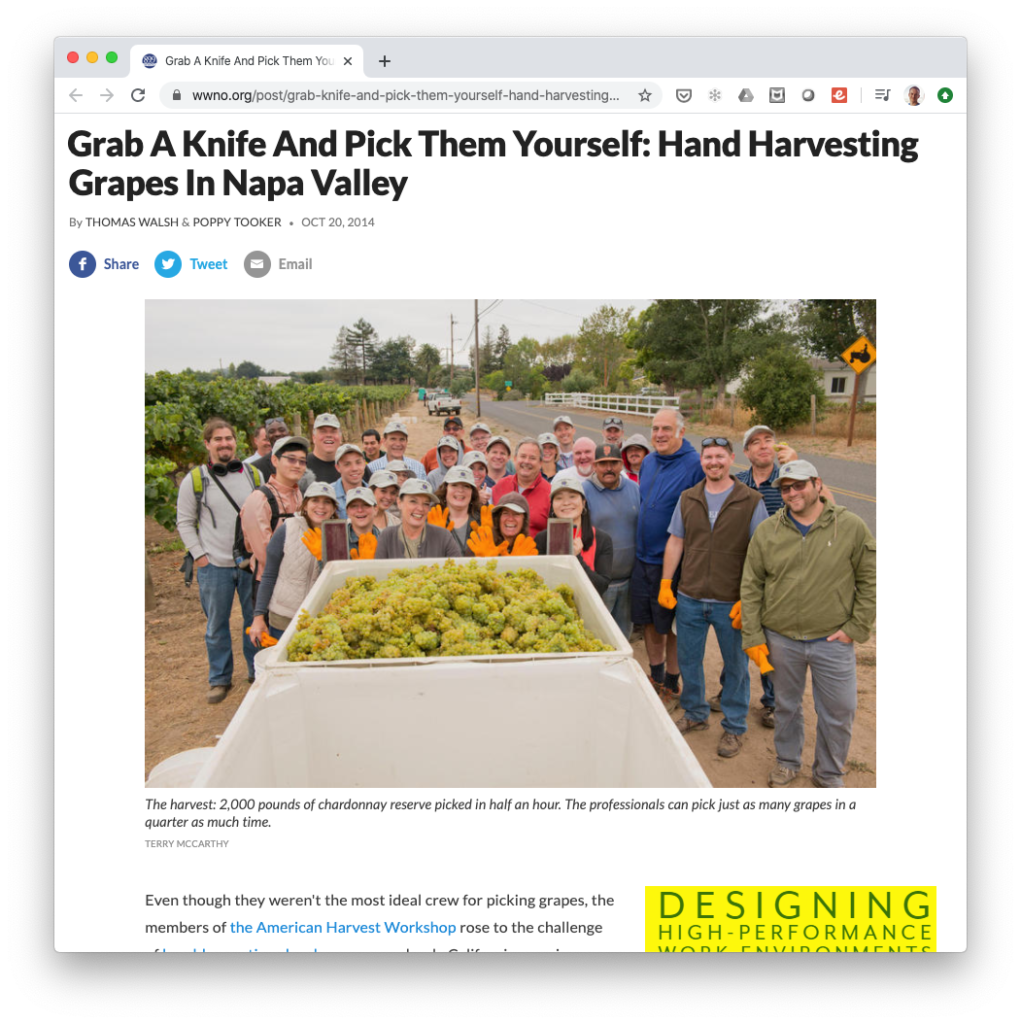 ---
9. Share Interesting Cultural Facts and History
You can post YouTube videos from local tour guides or videos from the local DMO or tourism organization. You can focus on highlighting a certain region or country every day or once a week and share interesting facts and unique history about that place.
Share on Social Media Platform: Facebook, Instagram, Twitter, Pinterest, YouTube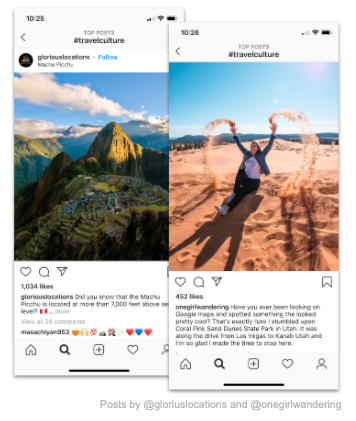 ---
10. Be the Source for Positive News
Share updates during COVID-19 and focus on encouraging stories of people in your community and around the world helping others affected by the pandemic. It's also great to share the news coverage (fact based, from reliable sources) on the countries and communities that are recovering from the virus as borders and travel starts to open back up.
Share on Social Media Platform: Facebook, Instagram, Twitter, Pinterest, YouTube
---
BONUS:
If you need a break from posting, here are other ideas to keep your social media game in tip-top shape!
Advance Your Social Media Skills: If you're ready to take your social media up a notch, spend any downtime you might have learning new tricks of the trade. Brush up on social media skills using free resources like YouTube, Skillshare, Coursera, and even Travefy Academy!
Spruce Up Your Social Media Channels: This is also a great time to make sure that your social media channels are up to date. Double check that your bio is completely filled out and that you have the correct contact information listed.
If you're profile picture is in need of a quick refresh, now is the perfect excuse to get photo-ready and take new headshot or profile picture! Find good lighting in your home and set up your phone camera for the perfect shot.
Define Your Social Audience: It's always important to make sure you understand who your audience is on each social media channel and how to best engage with them. Check out Sproutsocial's 2020 demographic overview for an in-depth look at which platform is most popular with different demographics (age, gender, income, etc.)
With this information, decide who might be your best target demographic to begin booking once the travel industry picks back up. In a recent Travefy Academy webinar, our panelist, John Werner from MAST mentioned that they expect to see a younger generation begin to travel first. Think: Millennials, Gen Y, and Gen X (ages from 25-55).