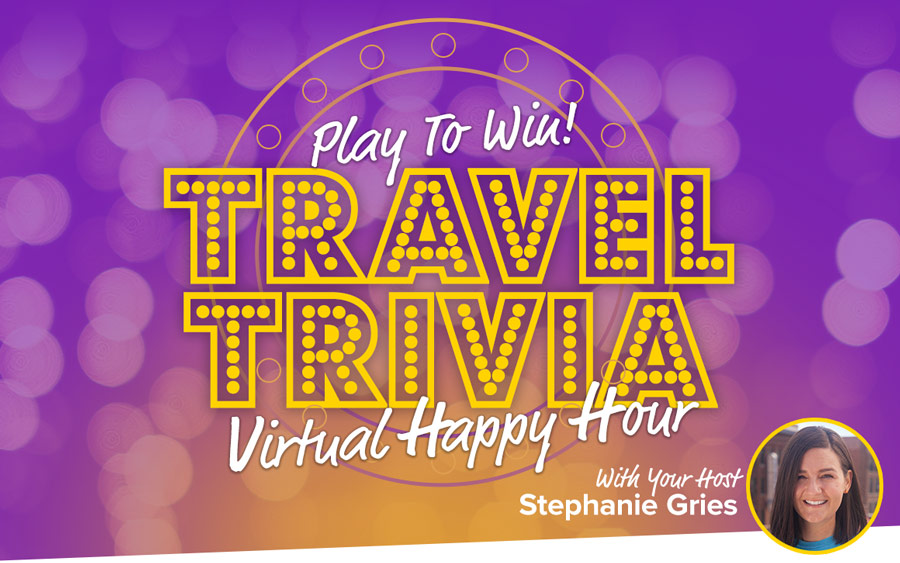 Thank you to everyone who joined our second Travefy Academy Trivia Happy Hour on Thursday, June 25! We hope that you had as much as fun as we did and learned some new travel trivia along the way!
We first came up with the idea of hosting a trivia game over a month ago when we held our first trivia event! We wanted to do something fun with fellow travel industry colleagues to take a break from the daily grind and just enjoy each other's company and get a little face time. This time we had over 100 registrants and participants and we hope to have another trivia happy hour in the future, check your email for future events!
Congrats to our winners:
1st Place: Gena Urowsky
2nd Place: Kim Giovacco
3rd Place: Stephanie Goldberg-Glazer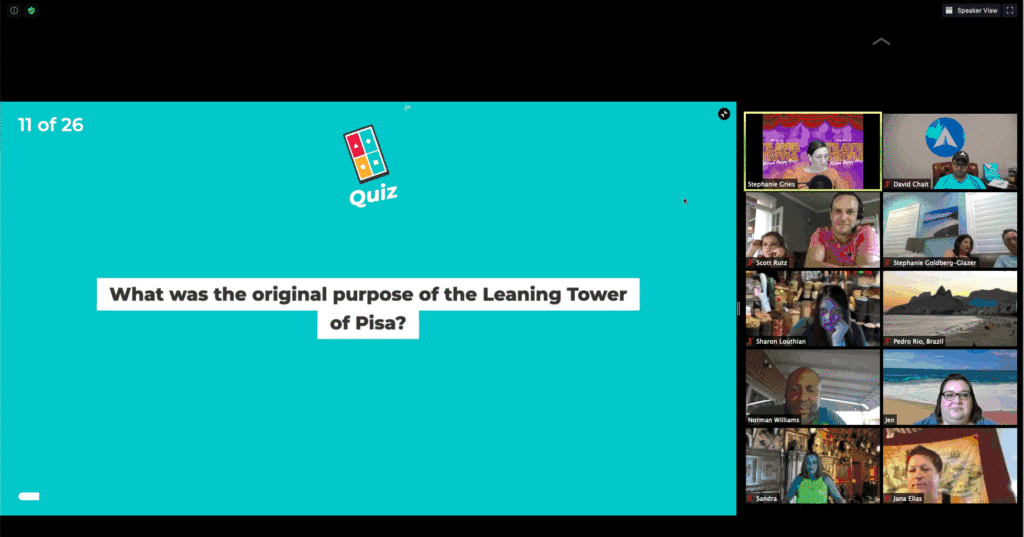 The 20 trivia questions were all travel-related along with a bonus at the end worth double the points! To see all of the questions and answers, see below to create your own travel trivia game with your colleagues, friends and family!
---
Trivia Questions:
Who was the first musical band to travel to all seven continents and play a concert?
a. Metallica
b. The Beatles
c. Queen
d. The Rolling Stones
Where is the most popular place in the world to propose?
a. Eiffel Tower, Paris
b. Trevi Fountain, Rome
c. Central Park, NYC
d. Taj Mahal, Agra
Where is the most popular place in the world to propose?
a. Frozen
b. Cool Runnings
c. The Art of Skiing
d. Snow Dogs
Where would you find the largest tortoises in the world?
a. Australia
b. Madagascar
c. Costa Rica
d. Galapagos
What was the world's most visited attraction in 2019?
a. The Roman Colosseum
b. La Sagrada Familia
c. Eiffel Tower
d. Statue of Liberty
What is Africa's newest country?
a. Azania
b. Central African Republic
c. South Sudan
d. Azawad
Antartica's highest peak, the Vinson Massif is named for…
a. An English explorer
b. The first person to summit its peak
c. A poet
d. A U.S. Congressman
What was the original purpose of the Leaning Tower of Pisa?
a. A church bell tower
b. A library
c. A home
d. A museum
Fiji consists of how many islands?
a. 502
b. 130
c. 333
d. 252
Where would you find these statues?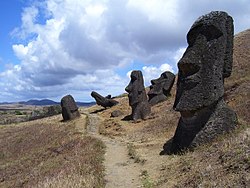 a. Buenos Aires
b. Lima
c. Bogota
d. Easter Island
What country is Easter Island part of?
a. Chile
b. Brazil
c. Peru
d. Argentina
What is the nickname of the Sydney Harbour Bridge?
a. The Metal Arch
b. The Coathanger
c. The Steel Trap
d. The Disk Rack
Where can you find the largest number of vegetarians in the world?
a. Germany
b. Taiwan
c. Brazil
d. India
If you're on a safari in Africa looking for the "Big Five", what are you looking for?
a. Lion, Leopard, Rhino, Elephant, Cape Buffalo
b. Elephant, Giraffe, Hippo, Lion, Cape Buffalo
c. Lion, Rhino, Elephant, Hyena, Zebra
d. Cheetah, Elephant, Lion, Gazelle, Gorilla
What year did the Boeing 747 make its debut?
a. 1970
b. 1969
c. 1981
d. 1976
What is the smallest country in Africa?
a. Cabo Verde
b. Djbouti
c. Seychelles
d. Togo
How many languages are spoken in Asia?
a. 1,000
b. 560
c. 1,300
d. 2,300
What is the first country to see the sunrise each and every day?
a. Papua New Guinea
b. Tasmania
c. New Zealand
d. Philippines
True or False: In Thailand, the new year is celebrated in May.
a. True
b. False
The new year is celebrated in April!
Where did the first travel agency originate and who was it?
a. BCD Travel – Netherlands
b. Thomas Cook – England
c. Omega World Travel – Fairfax, VA
d. Travel and Transport – New York City
Thomas Cook originated in 1841! Thomas Cook (the founder) organized a successful one-day rail excursion at a shilling a head from Leicester to Loughborough. The first travel agent!
---